Empathy-Driven Solutions for Rural Rice Farmers in Myanmar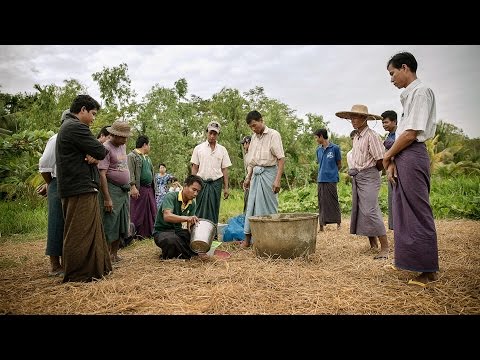 Learn more about how the Skoll Foundation, its awardees and partners are working to help smallholder farmers.
Helping Smallholder Farmer Feed the World: How the Skoll Foundation sees the issues that affect smallholder farmers.
Climate-Smart Farming Knowledge Helps Farmers Prosper: Learn more about Proximity Designs' programs for farmers in Myanmar.
Enabling Prosperity for Smallholder Farmers: In India, IDEI is also revolutionizing small farms using treadle pumps.
Inclusive Agricultural Finance: Root Capital Tops $100 Million: Recently, Root Capital's portfolio of loans to small and growing businesses in low- and middle-income countries topped $100 million for the first time in its history.
Land Rights for Women Mean Progress for Communities: A woman with secure rights to land is a spark that can ignite change.