Skoll Awards for Social Entrepreneurship: Awards Ceremony
Videos
Ann Cotton interviewing Graça Machel at the Skoll Awards For Social Entrepreneurship
RELATED VIDEOS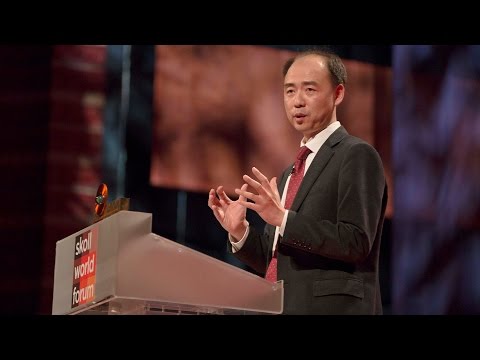 Thu, April 16, 2015; 17:30 - 19:00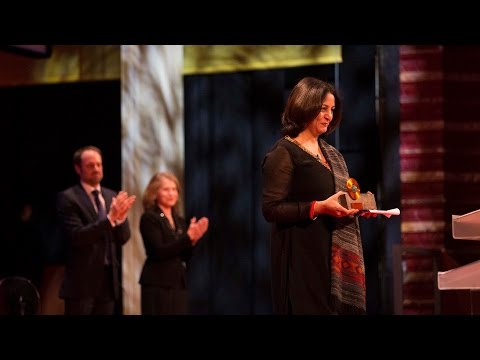 Thu, April 16, 2015; 17:30 - 19:00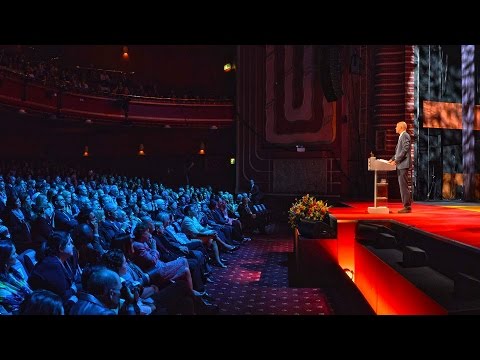 Thu, April 16, 2015; 17:30 - 19:00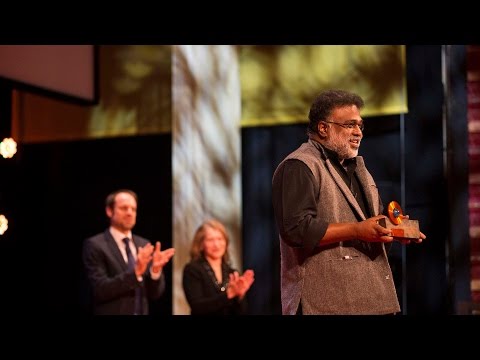 Thu, April 16, 2015; 17:30 - 19:00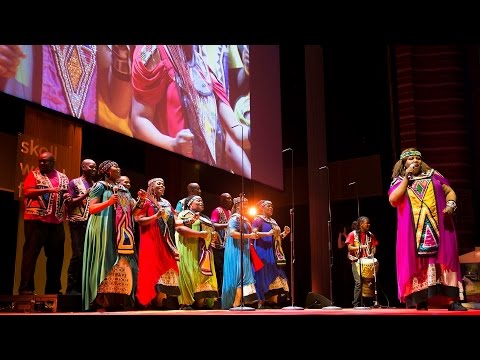 Thu, April 16, 2015; 17:30 - 19:00
Thu, April 16, 2015; 17:30 - 19:00
Location: New Theatre
An emotional highlight of the week, the Skoll Foundation invites you to attend the Skoll Awards for Social Entrepreneurship to honor the 2015 Awardees and to celebrate all those who are working to create a peaceful, prosperous and sustainable world. Special presentation to Mrs. Graça Machel, recipient of the Skoll Global Treasure Award.
Doors open at 5:00 PM and seating is General Admission.
MASTER OF CEREMONIES
Sally Osberg – President and CEO of the Skoll Foundation
Jeff Skoll – Chairman of the Jeff Skoll Group, Skoll Foundation, Skoll Global Threats Fund, Participant Media, and Capricorn Investment Group
RECIPIENTS OF THE 2015 SKOLL AWARD FOR SOCIAL ENTREPRENEURSHIP
Jagdeesh Rao Puppala – Foundation for Ecological Security
Alasdair Harris – Blue Ventures
Safeena Husain – Educate Girls
Ma Jun – Institute of Public and Environmental Affairs

SKOLL GLOBAL TREASURE AWARD
Graça Machel – Chair of the Board, Graça Machel Trust.  Mrs. Graça Machel, is a renowned international advocate for women and children's rights and has been a social and political activist over many decades. She currently serves in various capacities in several organizations, among them the Elders, the Africa Progress Panel, and the UN Millennium Development Goals Advocates Panel. Through these positions and independently, she continues to support efforts aimed at realizing the rights of Africa's children and women on a number of key fronts.
Graca Machel will be interviewed by Ann Cotton, Founder and President of CAMFED
MUSICAL PERFORMANCE:
Soweto Gospel Choir – Grammy Award winning Gospel Choir
SPEAKERS
Videos 1
Featuring Soweto Gospel Choir:
Articles 2
Written by Ann Cotton:
Videos 4
Founder
Camfed
Related