Skoll Awards for Social Entrepreneurship: Awards Ceremony
Videos
Sally Osberg | 2014 Skoll Awards for Social Entrepreneurship Remarks
RELATED VIDEOS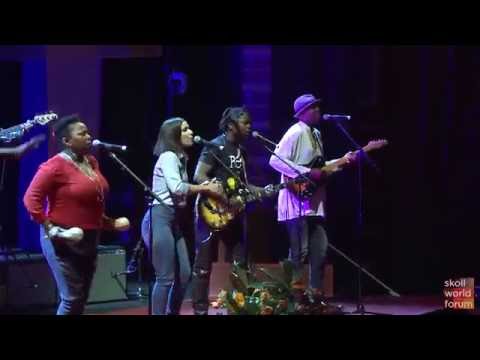 Thu, April 10, 2014; 17:30 - 19:00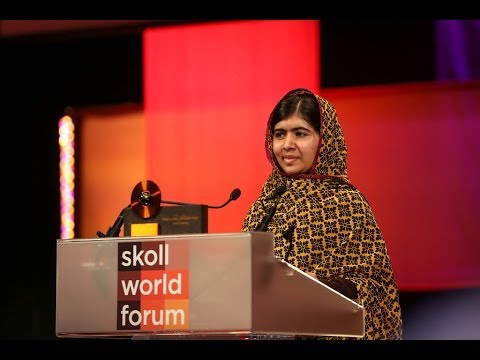 Thu, April 10, 2014; 17:30 - 19:00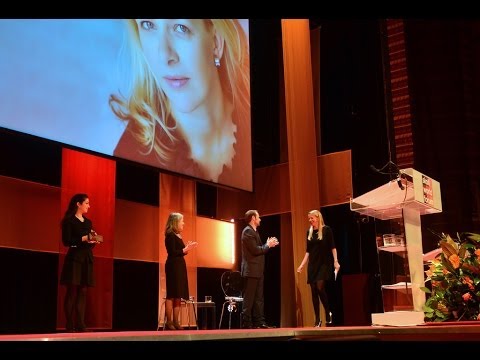 Thu, April 10, 2014; 17:30 - 19:00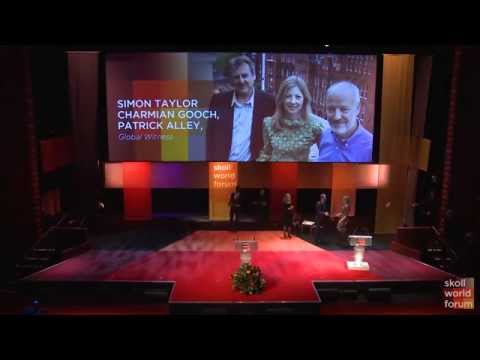 Thu, April 10, 2014; 17:30 - 19:00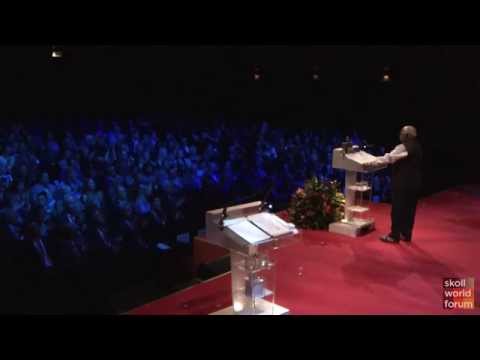 Thu, April 10, 2014; 17:30 - 19:00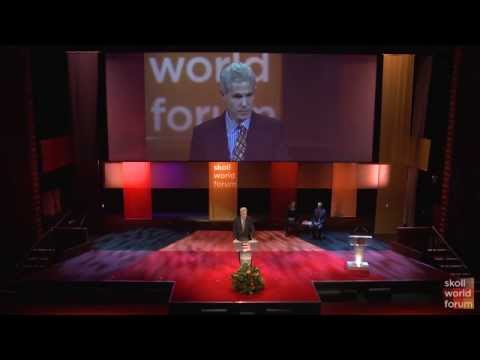 Thu, April 10, 2014; 17:30 - 19:00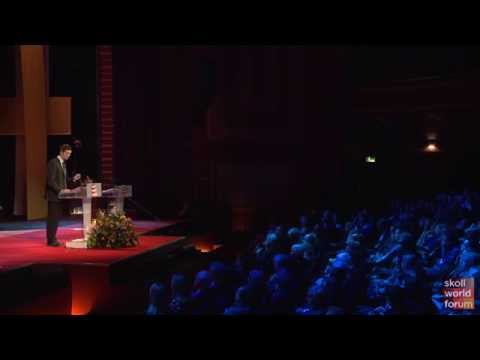 Thu, April 10, 2014; 17:30 - 19:00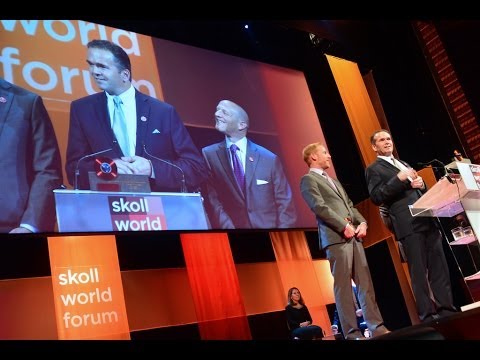 Thu, April 10, 2014; 17:30 - 19:00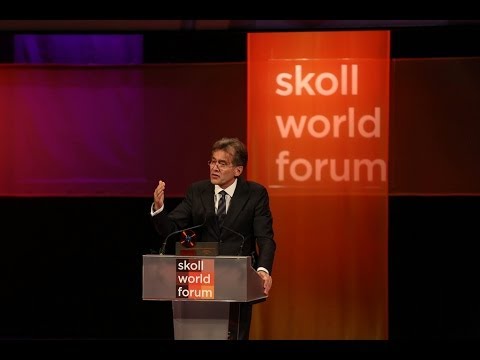 Thu, April 10, 2014; 17:30 - 19:00
Thu, April 10, 2014; 17:30 - 19:00
Location: New Theatre
An emotional highlight of the event, the Skoll Foundation invites you to attend the Skoll Awards for Social Entrepreneurship to honor the 2014 Awardees and to celebrate all those who are working to create a peaceful, prosperous and sustainable world. Doors open at 5:00 PM and seating is General Admission.
MASTER OF CEREMONIES
Sally Osberg, President and CEO, Skoll Foundation
Jeff Skoll, Chairman, Jeff Skoll Group
Skoll Foundation, Skoll Global Threats Fund, Participant Media and Capricorn Investment Group
2014 SKOLL AWARDS FOR SOCIAL ENTREPRENEURSHIP
B Lab: Jay Coen Gilbert, Barton W. Houlahan and Andrew R. Kassoy
Slum Dwellers International: Jockin Arputham
Fundación Capital: Yves Moury
Water and Sanitation for the Urban Poor: Sam Parker
Medic Mobile: Josh Nesbit
Global Witness: Patrick Alley, Charmian Gooch, Simon Taylor
Girls Not Brides: Mabel van Oranje
The Skoll Foundation presents the Skoll Awards for Social Entrepreneurship each year to transformative leaders who are disrupting the status quo, driving large-scale change, and are poised to make an even greater impact on the world. Learn more about the Awardees here.
GUEST SPEAKER
Malala Yousafzai
The Malala Fund
Malala Yousafzai is a global human rights activist and co-founder of the Malala Fund. In October 2012, the then 15-year-old was shot by the Taliban while traveling home from school.  Since the attack, she has become internationally known for refusing to be silenced and continuing her fight for the right of every child to receive an education.
MUSICAL PERFORMANCE
Playing For Change Band
SPEAKERS
Videos 2
Featuring Malala Yousafzai:
Ambassador to Malala Fund
Malala Fund
Articles 1
Written by Jay Coen Gilbert:
Videos 2
Featuring Jay Coen Gilbert:
Co-Founder
B Lab
Videos 2
Featuring Bart Houlahan:
Co-Founder
B Lab
Videos 2
Featuring Andrew Kassoy:
Co-Founder & Managing Partner
B Lab
Articles 1
Written by Yves Moury:
Videos 2
Founder, President and CEO
Fundacion Capital
Videos 2
Featuring Patrick Alley:
Co-Founder and Board member
Global Witness
Videos 2
Featuring Simon Taylor:
Co-Founder and Board Member
Global Witness
Videos 1
Featuring Playing For Change:
Related