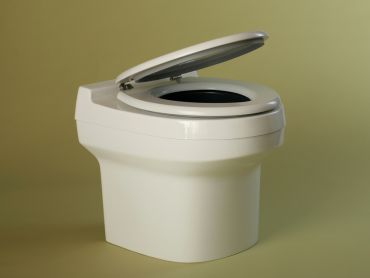 Universal Access to Sanitation: How Do We Get There?
In this series, leading social entrepreneurs in the sanitation sector offer insights on what needs to be done to achieve the Sustainable Development Goal of universal access to sanitation by 2030. Skoll Foundation Associate Joony Moon details the challenge in his introduction.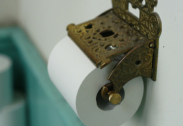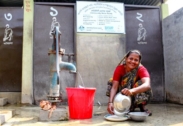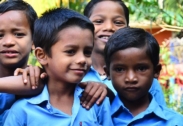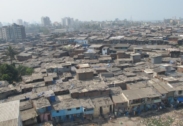 Program Officer, Slum Dwellers International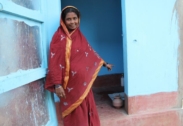 Treat Sanitation as a Business to Achieve Universal Access
Treat Sanitation as a Business to Achieve Universal Access
September 17, 2015 | 11200 views
At least 2.5 billion people lack access to adequate sanitation. An estimated one billion people defecate in the open. In order to achieve the Sustainable Development Goal (SDG) of universal access to sanitation by 2030, the global development community will need to connect 216 million people a year to toilets.
This sanitation goal promises to improve health, protect the environment, and grow the global economy. We know that for every dollar invested in water, sanitation, and hygiene (WASH), there is a US$4.30 return in the form of reduced health care costs. Moreover, toilets help girls stay in school and make life substantially safer for both them and their mothers.
But big things have to happen quickly if we are going to achieve universal access to sanitation:
Leadership and political will. Access to sanitation for all needs to be placed at the heart of national development agendas.
Investment. The cost of achieving universal access by 2030 is an estimated US$27 billion for each of the next 15 years, or around .036 percent of global GDP.
Integrated and proven approaches which cut across ministries, sectors, and silos.
The world must work on all three fronts at once. The good news is that all of us in the WASH sector can be part of the solution by helping scale up proven, low-cost, community-led sanitation solutions.
Water For People has had many community-led sanitation successes. Our experience has taught us that a market development process relying on private sector delivery mechanisms can succeed where charity has failed. Price, place, product and promotion – the four Ps of marketing – must be tackled in a way that treats sanitation as a business (SAAB) and the householder as a consumer.
Designing a desirable product is the important first step. Next is the considerable challenge of getting that product to the consumer through commercially-viable supply chains, affordably, and without the artificial support of long-term subsidies.
A few examples from our country programs will serve to illustrate. In Uganda, Water For People helped develop a community-led "SaniHub" to enable research for technology development that puts the marketplace and the consumer at the center of innovation.
The SaniHub marshals the skills of engineers, consumer researchers, local government, and business specialists to create innovative, human-centered designs such as the Durasan, a modular flat pack toilet; the Rammer, a robust, low-cost pit-emptying device; and the biodigestor Tiger Worm toilet, all of which are on their way to commercialization. We have also provided marketing and financing to kick-start pit-emptying Gulper entrepreneurs, who are gradually gaining scale and profitability as demand grows.
In India, a ground-breaking collaboration with the national government has led to the development of a mobile app that lets customers digitally design their own toilets according to their budget and preferences.
Finally, Water For People is sparking change in Nicaragua by connecting consumers to finance. With our support, two micro-credit organizations, Aldea Global and Fundenuse, are offering household loans for sanitation and in doing so, turning the traditional subsidy model on its head.
We are as tenacious with monitoring and evaluation as we are with exploration of new technologies and business models – and we know that SAAB works.
It is time to scale up.
Scaling can be effectively accomplished through partnerships – among NGOs, between NGOs and the private sector, and between NGOs and national governments. In this, Water For People is leading by example, and has formed alliances with three water-sector NGOs – WaterAid, IRC, and Agua Consult. Together, we have developed joint principles and begun an Agenda for Change to accelerate change at a global scale and achieve the SDGs.
The Agenda includes working with national governments (as in Uganda and India). We are creating uniformity across sustainable low-cost sanitation models, access to financing, and data collection and sharing for learning and continuous improvement. Such alignment has the potential to achieve much greater impact than is possible with the typical practice of isolated efforts. Programmatic efficiency also translates into a greater return on investment for donors.
Our Agenda for Change will help ensure the sustainability of sanitation programs. By empowering local entrepreneurs and making SAAB a common goal across NGOs and national governments, we can build on past successes to maximize and scale innovative, low-cost – and proven – market-based models.
Let us hope that the SDGs will get sanitation the attention it deserves. Access to a toilet is critical for poverty reduction and sustainable development. It is also a matter of human dignity and a basic right. We all have a role to play.