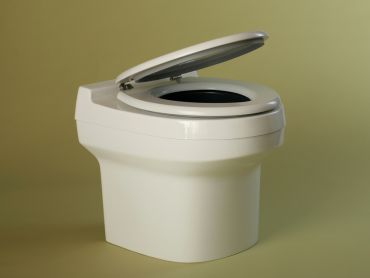 Universal Access to Sanitation: How Do We Get There?
In this series, leading social entrepreneurs in the sanitation sector offer insights on what needs to be done to achieve the Sustainable Development Goal of universal access to sanitation by 2030. Skoll Foundation Associate Joony Moon details the challenge in his introduction.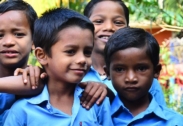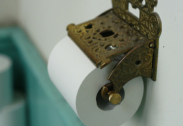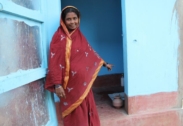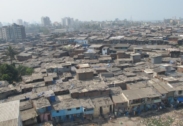 Program Officer, Slum Dwellers International
Market Reforms Needed to Achieve Universal Access to Sanitation
Market Reforms Needed to Achieve Universal Access to Sanitation
September 17, 2015 | 9893 views
The Global Entrepreneurship Monitor estimates business ownership among working-age adults in Zambia and Ghana at 17 percent and 26 percent respectively, compared to only six percent among those in the UK and seven percent in the USA. The story is the same across many African and Asian countries – entrepreneurship is thriving.
Given this manifest appetite for business creation, why is the urban sanitation sector generating so little interest for entrepreneurs? What is stopping entrepreneurs from stepping in and bringing low-cost technologies to market as they are in other sectors?
When nearly 70 percent of the fecal sludge generated in Dhaka goes through illegal connections to stormwater drains, it makes no business sense for an entrepreneur to invest in vacuum tankers.
Similarly, when over 60 percent of people in Kumasi use badly-managed public toilets, and landlords effectively subsidize housing for the poor due to stringent rent control, it doesn't make sense for Ghanaian manufacturers and distributors of innovative toilets to target the so-called bottom of the pyramid.
To achieve universal access to improved sanitation by 2030 in urban areas, Water & Sanitaton for the Urban Poor (WSUP) argues that the current hostile environment for market-based sanitation businesses needs to change. Local and national governments need to create an environment where innovative sanitation products and services have a chance to thrive, become sustainable and eventually competitive.
Gradual change, we believe, can be achieved through three simultaneous approaches:
Level the playing field
Entrepreneurs need protection from informal providers offering unregulated services (e.g. unsafe pit-emptiers), "repressive" businesses (e.g. the presence of public toilet businesses being used as an excuse by landlords not to invest in household toilets) and illegal practices (e.g. unauthorized connections to sewers).
Without a level playing field, investment in innovative businesses providing safe sanitation products and services to low-income households will not be forthcoming. For instance, governments need to consider and be supported in the following:
introducing progressive by-laws that favor safe and sustainable products and services that result in improved sanitation;
gradually enforcing by-laws with the support of appropriate agencies;
protecting formal service providers from harassment (e.g. unwarranted arrest); and
requiring a higher quality of services, for example through training and certification.
Break market barriers
Barriers that stop entrepreneurs from investing in or offering sanitation products or services to the urban poor need to be identified and addressed. This needs to go far beyond the sanitation sector, to consider such complex urban issues as tenancy and land ownership. For example:
simplify registration / formalization of sanitation-related businesses;
provide and manage appropriate infrastructure for businesses to function profitably (e.g. decentralised sludge disposal points);
encourage public-private partnerships and/or service delivery contracts; and
provide performance-based cross-subsidies for serving the poor.
Catalyze the market
Demand and supply for safe products and services are generally suppressed in many low-income urban areas. There needs to be a process to help kick-start the market. For example:
provide forums for encouraging social entrepreneurship and innovation (e.g. conferences, awards, etc.);
support collective demand creation for the sector;
reduce customs charges on sanitation products targeting the poor (e.g. low-flush toilets);
provide financing for sanitation businesses targeting the poor; and
support the private sector in providing appropriate financing for the poor.
Implementing these three approaches and growing an investment-friendly environment requires significant investment by local and national governments. As agreed at the Third International Conference on Financing Development in Addis Ababa, domestic public resources need to be mobilized and used effectively in pursuit of the Sustainable Development Goals.
WSUP argues that there is a need to invest the locally mobilized finance in creating a more receptive enabling environment for innovative sanitation businesses targeting the bottom of the pyramid.
Such an approach has the potential to significantly improve access to sanitation, as well as deliver much needed private-sector job creation. WSUP is working on a number of different initiatives to help mobilize and better target public finance, including supporting the implementation of a sanitation tariff on water bills in Mozambique, strengthening property tax collection in Ghana to support toilets in households, and the Public Finance for WASH initiative with IRC and Tremolet Consulting.
We know that urban sanitation is extremely complex and there is no one-size-fits-all solution. At this stage in the push for universal access there is at least one certainty – new sanitation technologies won't succeed in environments that are toxic for innovation and business.
The international community has a central role to play in helping governments better appreciate the underutilized powers they have to positively influence markets. There needs to be a gradual change from focusing on direct service delivery towards policy, regulation, enforcement, and private sector partnerships. If we can create investment-friendly environments where the need is greatest, we will greatly improve our chances of achieving universal access to sanitation.