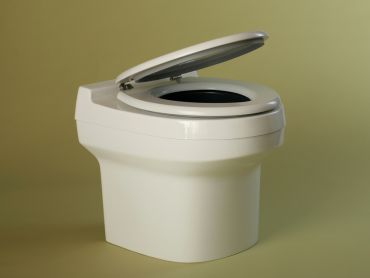 Universal Access to Sanitation: How Do We Get There?
In this series, leading social entrepreneurs in the sanitation sector offer insights on what needs to be done to achieve the Sustainable Development Goal of universal access to sanitation by 2030. Skoll Foundation Associate Joony Moon details the challenge in his introduction.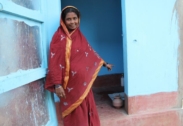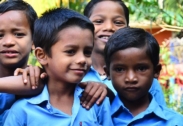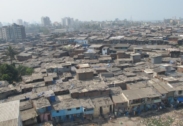 Program Officer, Slum Dwellers International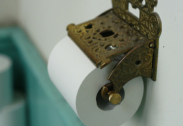 Indian Leaders Set Ambitious Targets for Universal Sanitation
Indian Leaders Set Ambitious Targets for Universal Sanitation
September 17, 2015 | 9037 views
Across the globe people are already asking if the Sustainable Development Goals (SDGs) are too ambitious. In India, many doubt that Prime Minister Narendra Modi will succeed in achieving universal sanitation and ending open defecation by Mahatma Gandhi's 150th birthday in 2019 – his stated goal.
I just spent two weeks in India learning from public and corporate leaders from 25 Indian states, members of parliament, and senior officials in the union government about their national sanitation plan, called Swachh Bharat Abhiyan, or the Clean India Campaign.
Many of the leaders I met in Delhi and Bhopal not only said that the 2019 target is doable, but that even four years is too long to wait to deliver universal sanitation and end open defecation in their communities, districts, and states. They assert that it is difficult to sustain enthusiasm, momentum, political commitments, and budgets, so they intend to compress the timeframe even further. The leaders aim to eliminate open defecation and provide universal sanitation in the next 18-24 months.
Why should we wait until 2030, or even 2019? Fifteen years is a lifetime for many families in Africa, Asia, and Latin America who lack a proper place to go to the bathroom. Without access to a clean, private, and safe sanitation facility in or near their homes, they continue to suffer threats to their security, missed educational opportunities, preventable disease, and stunting of their physical and cognitive development.
There are currently 600 million Indians who defecate in the open on a daily basis, approximately 60 percent of the world's total. Prime Minister Modi, in his Red Fort speech of August 2014, expressed the political will and leadership necessary to move hundreds of millions of Indians to action.
So how to get there, in such a tight timeframe? The answers presented themselves at a workshop on Rural Sanitation and Behavior Change in Bhopal, expertly organized and chaired by the Water Supply and Sanitation Collaborative Council.
In order to give 600 million open defecators in India access to toilets, and get people to use them, each Indian state, district, and community needs to prepare and deploy the right mix of messages, messengers, targets, and timing. The role of social entrepreneurs and policy innovators has never been more important.
Keys to Success
Flexibility. Campaigns designed to get people to use toilets and stop open defecation need to be customized for each community, and perhaps each household. Social norms about things like human waste, religious inclinations, ability and willingness to pay, and peer pressure need to be incorporated into these efforts from day one of the design phase.
Incentives (or lack thereof). There are vigorous debates about whether financial and material incentives for proper sanitation should be provided by the government, and there is no single answer. In some cases, financial incentives provided to Indian households to build toilets have been effective. In other cases they have proven meaningless or even counter-productive.
Some communities are pursuing a Community-Led Total Sanitation approach – first applied in Bangladesh in 2000 – with no financial incentives or subsidies. Some are fining open defecators or marking households whose members defecate in the open.
Other, more positive incentives include cash payments for using public toilets, higher prices for milk from dairies in communities that achieve Open Defecation Free status, special schoolboxes for school children who come from households free from open defecation, and myriad others.
The right balance and timing of hardware vs. software: Supply and demand for sanitation facilities (hardware) must be properly balanced with effective behavior change programs (software). Information, education, and communication efforts in India currently lag far behind the provision of sanitation hardware, and Indian social entrepreneurs have both tremendous opportunities and challenges throughout the supply chain.
If India is to achieve total sanitation coverage by 2030, or even earlier, all hands need to be on deck. Prime Minister Modi has demonstrated the political will to achieve change. Social entrepreneurs and policy innovators are in an excellent position to collaborate with the public and private sector, and push even more aggressively on both the "hardware" and the "software" fronts.
If all of these stakeholders can sustain momentum in an assertive but balanced fashion, there is no need to wait until 2019, much less 2030, to achieve universal access to sanitation in India.