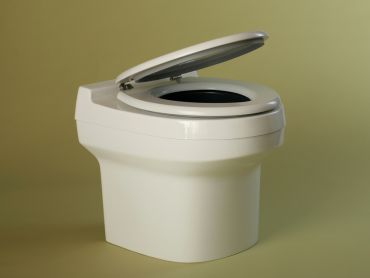 Universal Access to Sanitation: How Do We Get There?
In this series, leading social entrepreneurs in the sanitation sector offer insights on what needs to be done to achieve the Sustainable Development Goal of universal access to sanitation by 2030. Skoll Foundation Associate Joony Moon details the challenge in his introduction.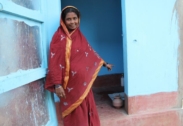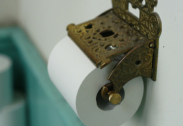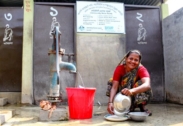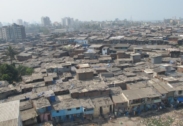 Program Officer, Slum Dwellers International
India: Sanitation is Also About Dignity
India: Sanitation is Also About Dignity
September 17, 2015 | 8630 views
While developed countries realized the importance of sanitation nearly two centuries ago, developing countries are yet to come to grips with this issue. As a result, people's health and quality of life have suffered.
Over 80 percent of the disease burden in developing countries can be attributed to unsafe drinking water, caused primarily by the unhygienic disposal of human waste, often connected with open defecation.
At present more than 60 percent of all open defecation in the world takes place in India. Even where toilets have been installed, people often prefer to defecate in the open. If we are to achieve the UN's Sustainable Development Goal of universal access to sanitation, open defecation needs to end.
To this end, Indian Prime Minister Narendra Modi's push for improved sanitation is very welcome. The fear, however, is that it may end up as a toilet-counting exercise. This would be a disaster.
The program, Swachh Bharat Abhiyan (Clean India Movement) will only succeed if communities participate in the construction of sanitation facilities, use toilets once they are built, and embrace hygienic habits and behaviors.
In development circles, water attracts a lot of attention, sanitation less so. While supplying safe, potable water needs little behavioral change on the part of a community, toilet use and proper hygiene practices require considerable change.
There should be full inclusion, especially in rural areas, for sanitation to succeed. In a village, if even a small fraction of the people do not embrace the construction of toilets and their use, the village water sources are still at risk of pollution, bringing ill health on all inhabitants. There must be incentives to convince everyone in a community to adopt toilet usage and proper hygiene.
Traditionally in India, people have defecated near water sources – streams, rivers, tanks, ponds, etc. – so that they could clean themselves with water after defecating. To induce people to use toilets, water needs to be brought to the toilets. Otherwise there is a risk that people will go back to the same old places for defecation, even after toilets are built. Another risk is that the burden on women – who typically bring all the water needed for the household – will increase, as they will be forced to bring water for use in the toilets also.
When we speak of the poor and sanitation, immediately terms like cheap, low-cost or no-cost spring up. Sanitation is as much about dignity as it is about defecation. The poor should not be humiliated by their sanitation facilities.
Toilets need not be glamorous, but they do need to protect users' dignity. Toilets should have roofs, doors, and ventilation. Especially in tropical countries, it is also good to have a bathing room attached to the toilet. This gives adequate privacy, especially to women, when bathing.
In addition, hygiene education is important, especially for children. The importance of bathing, handwashing, and cleanliness can be inculcated more easily in children. They will be the agents of change in their homes.
Access to dignified sanitation is a goal that can be achieved in our lifetime.