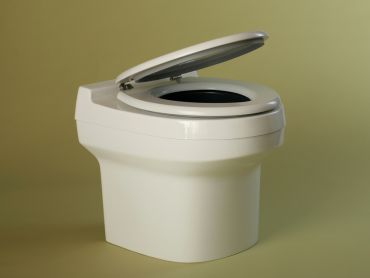 Universal Access to Sanitation: How Do We Get There?
In this series, leading social entrepreneurs in the sanitation sector offer insights on what needs to be done to achieve the Sustainable Development Goal of universal access to sanitation by 2030. Skoll Foundation Associate Joony Moon details the challenge in his introduction.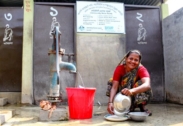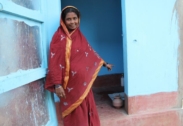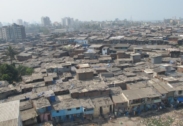 Program Officer, Slum Dwellers International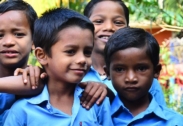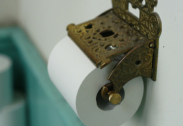 How Toilets Are, and Aren't, Like Telephones
How Toilets Are, and Aren't, Like Telephones
September 17, 2015 | 9612 views
"Everyone in developing countries has access to mobile phones – the sanitation sector should learn from this." The fact that this common development myth went largely unchallenged during the session on scaling sanitation at last month's Stockholm World Water Week says a lot about people's understanding of both mobile phones and sanitation.
To start with, it is simply not true that "everyone" has a mobile phone. In 2014, 38 percent of people in Sub-Saharan Africa had phones, compared to 30 percent who had access to improved sanitation in 2015 (50 percent if shared facilities are included).
Then there's the issue of service quality and accessibility. Reception blackspots, dropped calls, and access limited by the cost of airtime are all part of the deal with mobile phones: you pay for the level of service you can afford and there's no assumption of a universal basic level of access.
This arrangement is fine for phones but absolutely not so for sanitation, a public good (and human right) where the service must be available all day, every day without fail and where meeting the needs of the unserved is a core driver.
So, does this mean there's nothing for the sanitation sector to learn from mobile telephony? Actually, there's a lot that can be learned, starting with the concept of mobile as a service.
Nobody wants a phone just for the handset: what people pay for is the service that a phone provides, the ability to call or text friends and access data. Similarly, a toilet that is never used or emptied is not of much use. Seemingly trivial, the insight that it's the service provided by the toilet that is important brings a shift in perspective that has the potential to be transformative.
Instead of looking only at numbers of toilets or user behavior, we should look at service quality: whether toilets are clean and used, whether they are emptied and otherwise maintained, and whether waste is treated and disposed of safely (and nutrients recycled). And, we also look at the system that provides the service: the network of individuals, organizations, and institutions that together ensure that the service works as it should.
If you live in the developed world, you probably take sanitation services for granted. You flush your toilet and it works; if it doesn't, you call someone and get it fixed. The waste goes into a sewer or some form of on-site storage, and it is treated and disposed of safely. A wide range of different businesses and agencies (public and private) are involved: from builders and toilet manufacturers through operators of sewage plants and tank-emptying services to national environmental agencies.
In all of this three things are universal: the service is regulated by government; you pay a fee for it; and, at some point along the chain, it is subsidized by public money.
But there's a second lesson to be drawn from the comparison between phones and toilets, linked to the concept of universality, and it's this: without government involvement, the private sector alone will never provide universal access. The marginal costs of extending coverage, from most people most of the time to everyone all of the time, are simply too high (hence the gaps in cell coverage even in wealthy countries).
Users should pay something for sanitation services – this makes them more demanding of service providers. But in no foreseeable future will the poorest users be able to pay the entire cost of their sanitation service all along the chain.
Of course we need (social) entrepreneurs to create the businesses that will provide toilets and remove and treat waste. But, if we really want everyone to have access to sanitation, we also need state leadership; and, to reach the poorest, state money.
Public finance is a critical part of the sanitation market, just as state agencies are critical actors within it and national procurement and regulatory systems are critical enablers of scale. Thinking that we can ignore or work around them in the name of efficiency or effectiveness misses a crucial point: countries that have achieved universal access to sanitation have always done so thanks to strong state leadership – something that WaterAid point out in their recent study of getting to universal access in Southeast Asia.
So there is a place for entrepreneurship and new technology. But only within an enabling environment provided by government leadership and public money. Where this does not exist, social entrepreneurs and others need to foster it – for example, by encouraging governments to demonstrate the sort of political leadership on sanitation currently being shown by India, and by supporting them to create the environment necessary for social enterprises to thrive.