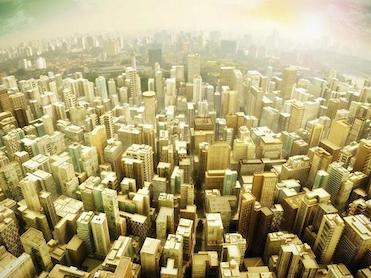 Advancing Health in an Increasingly Urban World
Ahead of the 2015 Skoll World Forum, SkollWorldForum.org and Johnson & Johnson teamed up for this special series on cities and health. We asked social entrepreneurs and partners about the innovative solutions, treatments and technologies that are being developed or deployed to address health challenges in urban settings. What gaps need to be addressed? Who are you collaborating with? What is your vision for the future? And what can we learn from 15 years of working towards the Millennium Development Goals, that might be applied to the UN's new Sustainable Development Goals?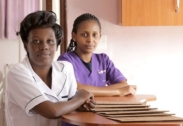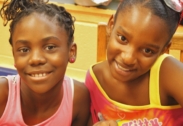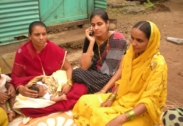 Founder and Chairperson, ARMMAN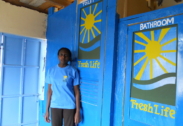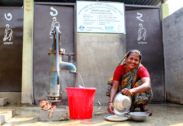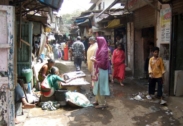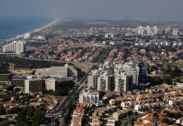 Same City, New Story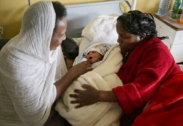 Same City, New Story
May 17, 2015 | 4522 views
Asegedech, a 59-year-old Ethiopian grandmother of three, has seen tremendous progress in her city of Addis Ababa in her lifetime. Sitting with her daughter Hirut, who just gave birth to a healthy baby boy in a public hospital, she can tell you how far the Ethiopian capital has come since she gave birth to her children in the same hospital in the 1980s.
"When I gave birth 30 years ago, there were a lot of challenges," she said. "We did not know about prenatal care during my time. You might not get medical attention, even if you were a bleeding mother. You would receive abusive words from the nurses when you were in labor. They would rebuke us when we asked for help."
People in Addis Ababa used to worry whenever a woman was pregnant, Asegedech said, because so many mothers died.
"Now things have changed and the services have been improved," she said. "Now we do not hear about maternal and newborn deaths very often."
Her daughter Hirut started prenatal care when she was eight weeks pregnant. She went for regular check-ups and received the medical guidance and support she needed throughout her pregnancy.
"They told me to come anytime if there is any problem," Hirut said. "When I came here to deliver my baby, I received a warm welcome. I was worried about giving birth, but they made me feel comfortable."
Hirut's story is a common one in Addis Ababa these days. The city has made some of the greatest survival gains of any city since 2000, with the mortality rate of children under five dropping by half from 2000 to 2011, according to Save the Children's new "State of the World's Mothers" report.
Save the Children releases this report each year just before Mother's Day, offering an assessment of the well-being of mothers and children around the world. This year's report focuses on a vulnerable group of children that urgently needs more attention – those living in urban poverty.
Addis Ababa and Ethiopia's cities as a whole, according to the report, have seen child deaths among the poorest 20 percent of urban children fall by more than 40 percent from 2000 to 2011.
The difference in urban Ethiopia since Asegedech was a new mom is the establishment of a network of health extension workers mobilized and supported by the government, who work peer to peer, reaching out to communities and urban slums on the margin, linking them with essential care.
This innovative program has helped Ethiopia make huge strides in narrowing the urban child-survival gap. In 2000, the poorest children in Ethiopia's cities were 3.6 times as likely to die as the wealthiest, whereas in 2011, that survival gap had been drastically lowered, with the poorest children twice as likely to die as the wealthiest.
For the first time in history, more than half the world's population lives in cities, and six out of every 10 people are expected to live in cities by 2030. Addis Ababa has experienced substantial growth in the past two decades.
Private sector investment in the city has been booming, communication technology has expanded, and many people have moved there from other parts of the country. These changes, along with the nurtured socioeconomic progress and the government's commitment to the health extension program, have influenced tremendously positive health trends in Addis Ababa.
Women and children in the city are getting more health care than they did more than a decade ago. The number of hospitals – both public and private – have increased from 25 to 34 from 2000 to 2011, facilities providing primary health care increased from 23 to 75 in that span, and use of prenatal care has risen 83 to 94 percent. Public and private health facilities are also now providing family planning and immunization services, and many more nurses have been trained and employed.
It takes a government and a community to effect the full-scale changes in care for mothers and children that Addis Ababa has seen. The difference, for Asegedech, Hirut and countless others, is the opportunity to fully enjoy those first moments with their grandchildren and children.
"They are taking care of her very well here," said Asegedech of her daughter's delivery experience. "It's really nice."