FORUM2015: How Big is Big Money and How Much Do We Need?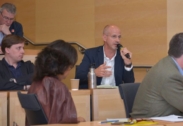 FORUM2015: How Big is Big Money and How Much Do We Need?
April 19, 2015 | 3575 views
BRINGING IN BIG MONEY: INNOVATIVE FINANCING MEETS INCLUSIVE BUSINESS
THU, APRIL 16, 2015; 10:00 – 11:15
Peter Tufano, the Dean of Said Business School, kicked off this rich panel discussion by giving the audience a sense of the scale of global investment. There is about $13-15 billion in impact investing, compared to annual US government spending of $4 trillion.
Elizabeth Littlefield, President and CEO of the Overseas Private Investment Corporation (OPIC), responded that we don't need impact investing to be a large percentage of the entire global financial market; we just need the right money in the right channels. Seven dollars of private capital is invested in developing economies for every dollar of official development assitance. OPIC's objective is to channel this private capital into the most sustainable areas of development.
One audience member commented that most NGOs are putting all their grant funding "on the streets" as opposed to growing their balance sheets through retained earnings and investing in long-term capacity; as a result, there will always be a need for grant funding.
On the other hand, Tufano noted that if a funder gives 10 times more money, it doesn't necessarily result in 10 times more work or impact. So, we need to attract not only big money, but also best practices and technical assistance in the areas that traditional businesses know best – product development, marketing, sales and distribution – at scale.
What are examples of successful public-private partnerships?
Charlotte Oades, Global Director of Women's Economic Empowerment at the Coca-Cola Company, highlighted a number of examples of successful cross-sector partnerships. 5by20 is Coca-Cola's program to enable the economic empowerment of five million women entrepreneurs across the Coca-Cola value chain by 2020. They partner with non-profit organizations such as TechnoServe and multilaterals like UN Women to provide training on business skills and access to finance in countries ranging from India to the Philippines.
In a classic example of what Oades calls the "Golden Triangle" between government, civil society, and business, Project Last Mile is a partnership between Coca-Cola, USAID, Global Fund, and the Gates Foundation to share Coca-Cola's supply chain and logistics expertise to help the governments of Ghana and Tanzania optimize "last-mile" distribution of medicine and medical supplies.
Since 2003, Citi has partnered with OPIC to provide loan capital to 50 developing country businesses reaching one million women. OPIC reduces the risk by providing a 75 percent guarantee on Citi's loan capital.
What is the future of social financing?
Moderator Robert Annibale, Global Director of Inclusive Finance at Citi, proposes a shift from government aid to government contracts to incorporate more accountability.
Littlefield would like to see "sector funds" focused on special interest areas such as water and sanitation, women's empowerment, and agriculture, that offer a range of returns. "Let's provide a gateway drug that lures 'big money' in and then hopefully it will move more toward impact investing."
As Oades said, "There's no silver bullet, but let's collectively share knowledge on different business and partnership models so that we can all scale global impact more quickly."