FORUM2015: The Must-Watch Film of the Forum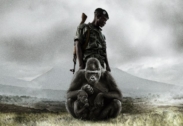 FORUM2015: The Must-Watch Film of the Forum
April 19, 2015 | 4400 views
EXPECT THE UNEXPECTED: BUILDING IN PLAN B
THU, APRIL 16, 2015; 11:45 – 13:00
The film Virunga was the talk of storytellers around the Forum; this session featured its director, Orlando von Einsiedel. Virunga was produced in collaboration with Skoll Awardee Global Witness, whose report "Drillers in the Mist" was a key source for the filmmakers.
Virunga is about Africa's first national park, in eastern Democratic Republic of Congo. The park is in one of the most biodiverse regions of the world and is home to some of the last remaining mountain gorillas.
It is also a battleground, where a small group of passionate mountain rangers are fighting against armed militia, poachers, and SOCO International, an oil company that is pushing for access to the park's natural resources.
The film reports from the middle of the crossfire to deliver a piece of powerful investigative journalism on the incredible story of the people who risk their lives to try and protect this precious land and its inhabitants, and bring about a better future.
Recommended: Expect the Unexpected: Building in Plan B
The film's director, Orlando von Einsiedel, told attendees that he thought he was embarking on a film about park rangers protecting endangered mountain gorillas, and instead stumbled onto an unexpected and incredible story. Virunga went on to achieve huge public visibility and impact – the dream of all storytellers.
How it achieved such visibility and impact was a case of "planned serendipity". In some ways the movie gained momentum through luck – like Leonardo Dicaprio coming on board as an executive producer. But there was also a lot of careful and strategic planning in the distribution of the film.
The producers partnered with NetFlix as a distribution channel, with its more than 53 million subscribers. Then, a careful screening plan brought the plight of Virunga to the attention of key influencers and trained the world's eyes on the park. More than 600 unique publications have so far reported on the film's account of exploitation.