FORUM2015: Fossil Fuels Aren't Healthy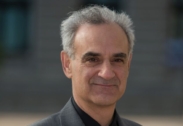 FORUM2015: Fossil Fuels Aren't Healthy
April 19, 2015 | 2835 views
DIVESTING FROM FOSSIL FUELS/INVESTING IN HEALTHY ENERGY
FRI, APRIL 17, 2015; 11:45 – 13:00
Health Care Without Harm (HCWH) is mobilizing the health care community to take action on climate change. Today at the Skoll World Forum, the organization led an in-depth discussion on the hazards of climate change to health – and what we can do about it.
Co-founder Gary Cohen has spent nearly 20 years working with the health care sector to make it healthier, and is drawing parallels between the fight against tobacco, to the growing movement on climate change. Over the last few decades, tobacco has caused millions of deaths; today, pollution from fossil fuels is causing nearly seven million early deaths per year – twice the number of people who die from malaria, tuberculosis, and AIDS combined.
The growing movement on climate change includes action by groups like Carbon Tracker, who are analyzing the financial risk in pursuing fossil fuel investments, applying the skills of Wall Street and London investors to dig into the financials of fossil fuel risk and viability. Research from Oxford's Smith School for Enterprise and the Environment demonstrates that the fossil fuel divestment campaign is the quickest and fastest-growing divestment campaign ever.
Now, HCWH's 2020 Challenge is mobilizing the health care industry around the world – an industry that accounts for 10 percent of global GDP – to protect public health from climate change, to reduce its own impact and to provide leadership for a healthy climate.