FORUM2015: Taking a Behavioral Approach to Maximizing Team Potential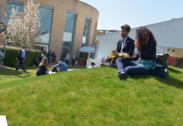 FORUM2015: Taking a Behavioral Approach to Maximizing Team Potential
April 15, 2015 | 3665 views
BUILDING AND COACHING YOUR TEAM
WED, APRIL 15, 2015; 15:00 – 16:15
"You get the best effort from others not by lighting a fire beneath them, but by building a fire within." —Bob Nelson, former NFL linebacker
In this session, Sylvia Hacaj (coaching professional, and advisor at Dream to Learn) challenged social entrepreneurs to use a behavioral framework to better understand themselves and their team and achieve the team's full potential.
She believes that understanding an individual's six basic human needs (certainty, love and connection, significance, growth, contribution, uncertainty and variety) in conjunction with Myers-Briggs personality characteristics and temperament can help leaders focus on achieving their organization's full potential.
Recommended: Building and Coaching Your Team
The debate centered on how we can deal with potentially conflicting human needs (e.g. those who desire to be significant yet place high value on love and connection aspects of life may find themselves pressed for time) as well as how different people satisfy various needs.
A few participants argued that this behavioral toolkit should not be used as a recruiting framework, but rather a method to develop an organization's existing employee base, to focus to each person's natural strengths and inclinations for the betterment of everyone involved.
The panel ended on the positive note that using this coaching methodology can help both leaders and employees understand their strengths and weaknesses to create a more cohesive and high-impact culture.