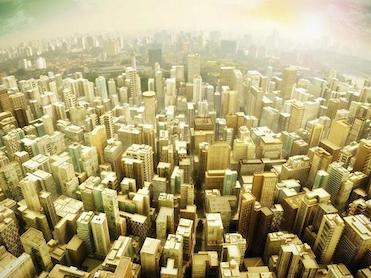 Advancing Health in an Increasingly Urban World
Ahead of the 2015 Skoll World Forum, SkollWorldForum.org and Johnson & Johnson teamed up for this special series on cities and health. We asked social entrepreneurs and partners about the innovative solutions, treatments and technologies that are being developed or deployed to address health challenges in urban settings. What gaps need to be addressed? Who are you collaborating with? What is your vision for the future? And what can we learn from 15 years of working towards the Millennium Development Goals, that might be applied to the UN's new Sustainable Development Goals?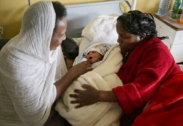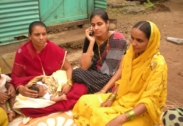 Founder and Chairperson, ARMMAN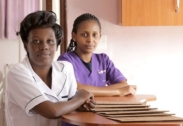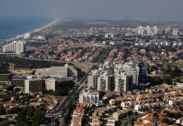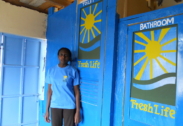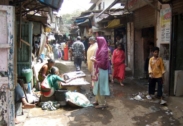 Urban Sanitation: Re-Thinking Behavior Change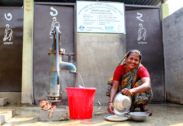 Urban Sanitation: Re-Thinking Behavior Change
April 14, 2015 | 3918 views
Improving water and sanitation, in particular the latter, can have one of the most significant positive impacts on public health and can make a huge contribution to the economic growth of nations.
But sustainable and large-scale improvements in sanitation are hard to achieve. For the last 15 years our sector has been struggling to achieve the MDG target for sanitation. Relatively little progress has been made in urban contexts, where you might think that larger resources and better economies of scale might enable faster and citywide improvements.
So why haven't we made more progress in urban areas?
Over the last decade our sector has increasingly realized that the problem does not require an engineering response; it's primarily about behavior change. And while behaviors need to changes within communities and at the household level, it is mostly at national and local government levels where change needs to happen – what we might call institutional behavior change.
At the household level, improving sanitation is about appealing to the aspirations of landlords and sometimes tenants to invest in household toilets; an investment that would ultimately achieve a wider social good. For these investments to happen, however, national and local sanitation authorities need to prioritize safe and sustainable sanitation through, for instance, transparently increasing budgets for demand-creation, strengthening partnerships with the private sector, and clarifying mandates. These shifts in institutional behavior have not been forthcoming, explaining the lack of progress on improved sanitation in urban areas.
What is WSUP doing to address this?
Water and Sanitation for the Urban Poor (WSUP) uses a multi-sector and multi-discipline approach to come up with innovative ideas to address the sanitation challenge – bringing existing and sometimes competing ideas together. We attempt to connect the dots at a number of different levels to bring about both institutional and individual behavior change.
For instance, we've worked with the national regulator in Mozambique to develop a sanitation tariff for Maputo, the capital city. The tariff would be placed on water bills to cover the cost of all sanitation services delivered by the municipality, including cross-subsidizing the marketing and financing of toilets in low-income areas. In this way, the national regulator would be able to support the transformation of municipal services – from mainly maintaining sewers in higher-income areas to also addressing neglected sanitation services in lower-income areas. This will enable the Maputo municipality to create the right drivers for people to make those individual decisions necessary for public health.
In Ghana, we have supported municipalities in developing strategies that target landlords and tenants as the key decision makers. The strategies use a blend of push and pull approaches: innovative enforcement of local sanitation by-laws, increased access to better sanitation and financing products, and improved capacity to install and maintain facilities. These strategies will be financed by strengthening the municipalities' ability to mobilize internally-generated funds. We are just at the beginning of this process but we are working towards making it a replicable model.
In Dhaka, Bangladesh, we've worked with the public utility – Dhaka Water & Sanitation Authority (DWASA) – to help it establish stronger relationships with the private sector to provide waste-collection services for households not connected to the sewerage system. This is a huge step forward for a utility serving over 15 million people, that three years ago would never have contemplated delivering such a service nor seen the value in doing so. But by taking the lead, DWASA has changed the way it does business and provided a much-needed service to its customers.
Future trends
Critical to all of this is an understanding of one of the ways in which the sanitation sector is shifting – from a focus on asset ownership (having a toilet) to an affordable and aspirational service-oriented response (e.g. micro-finance, emptying services, renting serviced toilets).
Ensuring access to such customer-oriented services will be key to achieving the upcoming SDG on sanitation, and can only be done by supporting significant transformations in institutional behaviors. There is a long way to go, but there are some great organizations showing leadership and bringing innovation to these challenges, many of whom will be at the 2015 Skoll World Forum.