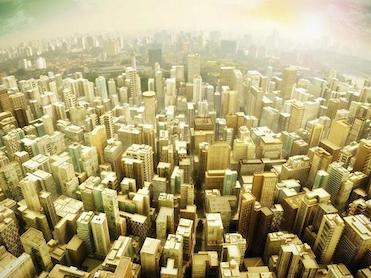 Advancing Health in an Increasingly Urban World
Ahead of the 2015 Skoll World Forum, SkollWorldForum.org and Johnson & Johnson teamed up for this special series on cities and health. We asked social entrepreneurs and partners about the innovative solutions, treatments and technologies that are being developed or deployed to address health challenges in urban settings. What gaps need to be addressed? Who are you collaborating with? What is your vision for the future? And what can we learn from 15 years of working towards the Millennium Development Goals, that might be applied to the UN's new Sustainable Development Goals?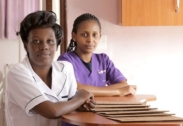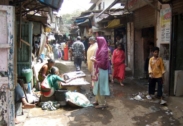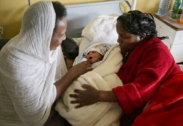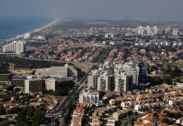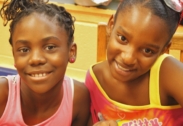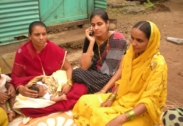 Founder and Chairperson, ARMMAN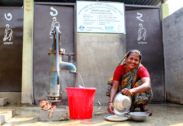 Re-Thinking the Toilet: Systems-Based Solutions for Urban Slum Sanitation
Re-Thinking the Toilet: Systems-Based Solutions for Urban Slum Sanitation
April 14, 2015 | 6975 views
More than four billion people in the developing world lack access to adequate sanitation. The public health risk is profound: 760,000 children die each year from diseases related to poor sanitation. Globally, $260 billion is lost in diminished productivity and healthcare costs.
Millennium Development Goal 7(c), which aims to halve the number of people without sustainable access to sanitation by the end of 2015, will not be reached. It represents one of the greatest failures of the MDGs.
A lack of basic infrastructure makes the crisis particularly acute in urban slums, where populations will double to two billion in the next 15 years. In Kenya, where Sanergy has worked since 2011, eight million slum residents still have to resort to unhygienic and undignified sanitation solutions, such as "flying toilets" (defecating into plastic bags that are then tossed onto the streets) and pay-per-use pit latrines that release untreated human waste into the environment.
In total, four million tons of human waste from Kenya's slums are dumped untreated into waterways each year – polluting the environment, spreading disease, and harming community health. At current rates, reaching complete sanitation coverage will take 150 years. The loss of productivity due to illness costs Kenya's GDP a million dollars a day.
Solving the sanitation crisis requires more than just building toilets. Sanergy's innovation is to take a systems-based approach that engages the community at every step and, in doing so, guarantees that residents of slums demand and then gain access to hygienic sanitation services.
First, Sanergy builds high-quality, low-cost "Fresh Life Toilets." They are designed with qualities users desire: they are easy to keep clean and maintain; their small footprint (three feet by five feet) allows them to be installed close to homes; and they include hand-washing stations for good hygiene. Underneath the toilet, easy-to-remove cartridges capture the waste, ensuring it does not poison the soil and waterways.
Then, Sanergy franchises Fresh Life Toilets to local residents in informal settlements through three models: commercial, residential, and in community institutions, such as schools. The owners – Fresh Life Operators – invest to become franchise partners, putting skin in the game and creating accountability for both the operator and Sanergy.
We provide training, aspirational marketing, ongoing operational support, and guaranteed waste collection service. The operator commits to cleaning the toilets, keeping them consistently open, and generating demand using their local credibility and influence. In this way, community members contribute to the health of their neighbors – a responsibility they take very seriously.
The results so far are promising. In just over three years, we have launched 650 Fresh Life Toilets in Nairobi's slums, run by 310 operators. Fresh Life Toilets are used over 27,000 times per day. Sanergy ensures the removal of 50 tons of waste from the toilets per week, and the waste is converted into a nutrient-rich, pathogen-free organic fertilizer that creates healthier soils and more plentiful harvests.
Commercial operators running two Fresh Life Toilets generate about $2000 per year in profit from charging a minimal usage fee. Schools have seen significant increases in attendance and enrolment after installing Fresh Life Toilets, and in residential compounds, plot owners have seen occupancy go up by 60 percent, and more timely rent payments. The message is clear: if we can provide the services they demand, residents of slums will invest in hygienic sanitation.
We are just scratching the surface of what we can achieve. Right now, in a community of 500,000 residents, Fresh Life Toilets are used 27,000 times a day. To get to full saturation and eliminate the public health risk caused by poor sanitation, we must work to understand the demands, behavior, and dreams of residents of informal settlements, and then use these insights to improve our service-delivery systems, so that one day, within our lifetimes, we will provide affordable, accessible, and hygienic sanitation for everyone, forever.
We know this is a daunting mission, and that's why we need the Skoll community's help: join us in tackling one of the toughest, most taboo issues of our time. Together, we can transform the lives of billions.
Join David for a session entitled Sustainable Sanitation Solutions for Urban Slums at the 2015 Skoll World Forum. The session takes places Wednesday, April 15 at 11:45 am, at the Saïd Business School, West Wing, Seminar 4.