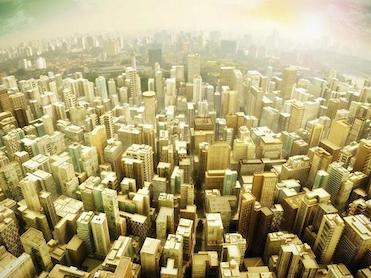 Advancing Health in an Increasingly Urban World
Ahead of the 2015 Skoll World Forum, SkollWorldForum.org and Johnson & Johnson teamed up for this special series on cities and health. We asked social entrepreneurs and partners about the innovative solutions, treatments and technologies that are being developed or deployed to address health challenges in urban settings. What gaps need to be addressed? Who are you collaborating with? What is your vision for the future? And what can we learn from 15 years of working towards the Millennium Development Goals, that might be applied to the UN's new Sustainable Development Goals?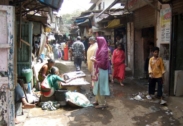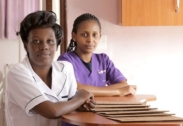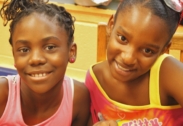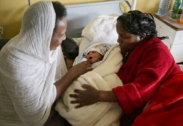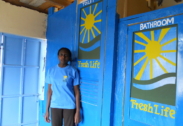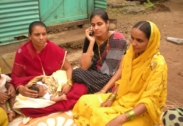 Founder and Chairperson, ARMMAN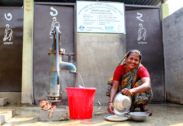 Catalyzing Resilient Public Health Solutions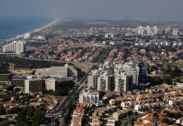 Catalyzing Resilient Public Health Solutions
April 14, 2015 | 4510 views
Cities are complex, adaptive systems that must grapple with an evolving array of threats, both acute shocks like hurricanes and chronic stresses like frequent power outages. The mission of 100 Resilient Cities (100RC), pioneered by The Rockefeller Foundation, is to partner with cities around the world to help them build resilience to the physical, social, and economic challenges they are facing in the twenty-first century.
Public health plays a significant role in this conversation for many of our cities. In fact, much of 100RC's work with cities resembles and builds off of the public health community's growing focus on health system strengthening interventions that bolster the inter-connected determinants of health (e.g., communications, governance, transportation, data, outreach, human resources). Applying this holistic approach to urban resilience issues leads cities to problem-solve in a way that maximizes the value of available resources and provides second- and third-order benefits — a resilience dividend — to a variety of stakeholders.
One way 100RC cities are innovating in the public health space is by incorporating the City Resilience Framework (CRF) — an innovative tool that Arup developed with The Rockefeller Foundation — into their 100RC engagement. The resilience strategy process that 100RC supports uses the CRF to help cities identify and better understand their strengths and weaknesses. Public health has a prominent place in this framework and is proving to be a compelling entry point for cities as they look at the potential resilience dividends generated by interventions and policy initiatives under consideration.
Across the public and private sector we see how public health helps bring focus to the resilience agenda. Cities across our network, from New Orleans to Bangkok, are increasingly acting as living laboratories where innovative design and thought leadership can flourish.
Resilient interventions that have been surfaced and are currently under exploration with our platform partners include:
Mapping and analyzing vulnerable communities to deploy scarce resources more efficiently, respond to acute emergencies, and plan future investments in urban health systems. The US Department of Health and Human Services and Palantir are helping to support this work in New Orleans and elsewhere.
Reducing carbon and particulate pollution (which can, in turn, reduce respiratory disease) through innovative transportation solutions. The "World Wildlife Fund Earth Hour Cities Challenge" helps cities to track their efforts to create a healthier, lower-carbon urban environment, enabling them to realize health and environmental benefits, among others.
Female empowerment and family planning – the Population and Community Development Association of Thailand leverages its network of community leaders to break down social-safety-net silos and provide Thailand's vulnerable populations with continuing education, access to healthcare, and clean water.
The Nature Conservancy helps cities plan investments in their natural capital – namely water – to ensure safe and sustainable use of the resource. This may help cities ensure more consistent access to clean, potable water and manage their water resources more effectively, resulting in more sustainable farming practices.
To help scale these solutions, 100RC's platform of tools and services links relevant experts, organizations, and companies with member cities that can help pioneer resilient solutions. This will, in turn, help catalyze a global marketplace for resilient ideas and approaches that can be shared within the 100RC network and beyond.
Building a community of practice around urban resilience is still in its early stages. But our cities are already pushing the envelope, approaching their shocks and stresses across a range of disciplines in a manner that is culturally relevant, timely, and cost-effective.