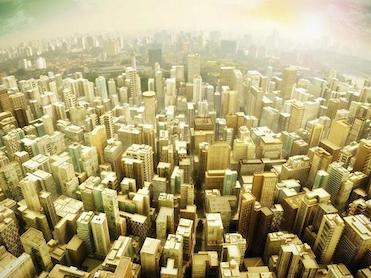 Advancing Health in an Increasingly Urban World
Ahead of the 2015 Skoll World Forum, SkollWorldForum.org and Johnson & Johnson teamed up for this special series on cities and health. We asked social entrepreneurs and partners about the innovative solutions, treatments and technologies that are being developed or deployed to address health challenges in urban settings. What gaps need to be addressed? Who are you collaborating with? What is your vision for the future? And what can we learn from 15 years of working towards the Millennium Development Goals, that might be applied to the UN's new Sustainable Development Goals?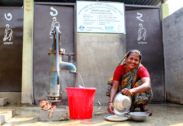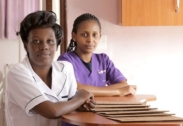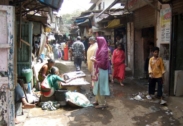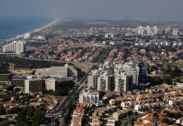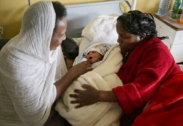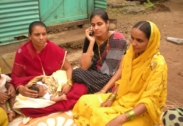 Founder and Chairperson, ARMMAN
Bringing Healthcare to the Heart of a Community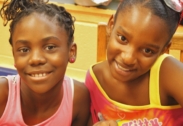 Bringing Healthcare to the Heart of a Community
April 14, 2015 | 4264 views
Urban neighborhoods need community-based health initiatives. Not simply to provide access to services and care, but more importantly, to address the myriad factors that trap communities in poverty.
Poverty limits a person's health choices. Failure to address poverty reinforces the equity gap in health and future success for individuals and communities as a whole.
Boys & Girls Club of Newark (BGCN) serves more than 700 children each day. Its integrated approach to youth development advances health equity in Newark, New Jersey.
BGCN is an important support system in a challenging context. In 2012, nearly half of Newark children (44 percent) were living in poverty, as compared with the statewide child poverty rate of 15 percent. Members and their families live in an environment with high rates of unemployment, food insecurity, violence, and mental health issues. These issues disproportionately affect the health of lower income children and families, and reinforce patterns of income inequality.
BGCN's work addresses these barriers to health that our members and families face on a daily basis. Its programs – dental care, food and nutrition, behavioral health, and family support – positively impact the health of local youth, now and in the future.
Community-based health initiatives help to achieve health equity in three important ways:
1. They overcome barriers to access.
Difficulties accessing quality health services can be an obstacle to better health, especially for families of lower socioeconomic status. The travel and time required to access services can be costly, especially if it draws parents away from work. Children may also miss school in order to access healthcare. Recognizing these challenges, BGCN provides pediatric dental care in the same place where they offer after-school programming.
2. They respect and value social connections and the importance of community.
Although social support and connectedness play an important role in health, they are not often the focus of health initiatives. But BGCN recognizes the importance of fostering strong families, social connections and communities.
In 2014, BGCN launched its Family Wellness Center to strengthen families, cultivate parent connections and leadership opportunities, and connect people to existing community resources. This approach supports individuals and families in need, but also recognizes the strengths and existing value within the community.
3. They improve the long-term health and social outcomes for individuals and communities.
Community-based health initiatives enable us to mitigate a range of adverse socio-environmental factors that can impact health outcomes over the long term. In Newark, many families face food insecurity. Poor nutrition can have a damaging impact on a child's brain development, learning, behavior and health across their lifespan, and inhibit their capacity to contribute positively to society.
BGCN's kitchen and urban garden aim to have a long-term impact for the community by working to prevent these adverse outcomes. The kitchen provides nutritious meals daily for all members, and doubles as a space for learning culinary skills. The urban garden provides outdoor health education and improves exposure and access to healthy produce. These initiatives support children's nutrition and help them attain health skills and knowledge for life.
In urban contexts like Newark, there is an urgent need to improve healthcare equity if we want to maximize the capabilities and potential of our future generations. By integrating health initiatives in community-based settings, we can more directly address the health equity gap, and more effectively advance health in an increasingly urban world.