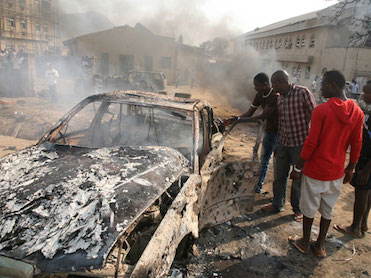 Countering Religious Extremism
Ahead of the 2015 Skoll World Forum, SkollWorldForum.org partnered with the Financial Times' This is Africa to curate a series of articles on the pressing theme of religious extremism and its counter-narratives.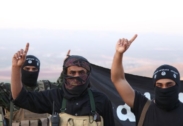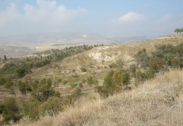 If Isis is Doing It, So Must We: Countering Extremism on Social Media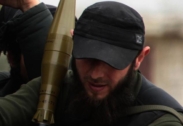 If Isis is Doing It, So Must We: Countering Extremism on Social Media
April 13, 2015 | 4275 views
It is now 10 years since Ayman al-Zawahiri, the leader of al-Qaeda, said: "More than half of this battle is taking place in the battlefield of the media. We are in a media battle in a race for the hearts and minds of our umma (nation)."
In the decade since, social media has dramatically changed the online landscape for everyone, including extremists. They can now target young people in the places where they are already communicating with one another, rather than having to lure them into specialist forums.
In just 60 seconds, more than 100 hours of film are uploaded to YouTube, nearly 350,000 tweets are sent on Twitter, nearly a quarter of a million photos are uploaded to Facebook and more than 3m items are shared by its users. If only a tiny fraction of this content comes from violent extremists, we have a major problem.
It is right that the governments and law enforcement agencies continue to do all they can to remove illegal extremist content wherever they find it. But we cannot shield young people from it entirely. The pace at which it is uploaded leaves the authorities playing catch up and extremists are adept at keeping their material within the limits of what is distasteful, but not illegal.
Groups such as Isis are – regretfully – offering a master class in how to use social media and technology skillfully to sell their messages and recruit young people to their cause. They produce high quality, emotionally engaging videos. They make effective use of still imagery. They produce centrally but distribute through multiple channels, and do not discourage foot soldiers from contributing to the information war through their own Facebook and Twitter accounts.
They have also played the mainstream media well, which has continued to show graphic images that speak up Isis success and strength, even where it does not exist.
This mainstreaming effect – the quality of the content, the sophistication of its distribution, its reach into mainstream media and the fact they are going to the places that we are online rather than trying to draw us into closed forums – helps to explain the broader recruit base for Isis. It also helps to explain how the group is attracting a much larger proportion of women than other conflicts, and why more foreign recruits have gone to Syria and Iraq than all other previous conflicts combined.
Groups like Isis are fighting hard for the hearts and minds of our young people – we must do the same.
First, we must focus on early prevention. Young people are naturally curious. If extremist messages are reaching them via their computers, tablets and cell phones, it is vital they have the knowledge and skills to critically assess what they see and read. Campaigns, such as Extreme Dialogue, use films and educational tools to help young people to see through extremist propaganda and get them talking through the causes and consequences of extremism.
Second, we need to produce content that counters extremist propaganda, whether through direct challenge or by poking fun. Initiatives, such as the Abdullah-X animation series, targets young people who are becoming attracted to extremist content and offers them alternative perspectives and routes to challenge.
Third, we need technology companies to do much more. For years, they have argued that take down is ineffective because it is impossible to keep pace with the scale of content that is being uploaded. And yet, they have had high levels of success with precisely this approach when applied to indecent child images and copyright infringements. They need to apply their best and brightest minds to one of the most pernicious challenges of the 21st century. They must also be pressed to enforce their own codes of conduct, closing accounts where they breach terms of service agreements.
Finally, we need a wider movement for change to show without any doubt that extremists such as Isis are a tiny minority and that ordinary people are appalled by their actions. In response to the murder of British hostages, David Haines and Alan Henning, organic protest movements such as #notinmyname sprang up providing a vehicle for people to have their voice heard.
Tackling violent extremists is a whole of society challenge. When we are silent, their voices are loud. When we are ill-informed, their abhorrent views go unchallenged. When we dictate to young people, they go elsewhere looking for answers.
Violent extremist such as Isis are prepared to fight for the hearts and minds of our young people. We cannot wait any longer to take that media and social media fight right back at them.