Startup India Raises Energy and Optimism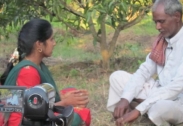 Startup India Raises Energy and Optimism
March 17, 2015 | 4496 views
India is seen by many as a graveyard for development pilot programs that either did not scale or could not be sustained. Worse, a government agency recently suggested that NGOs are reducing the country's growth by 2-3 percent per year. The idea that India's two million NGOs lack transparency and accountability is pervasive in the popular press.
Social ventures are marred by frequent failures, often of whole organizations, and iterative cycles of development. These traits are considered badges of honor in startup circles, like Silicon Valley, but tend not to be seen as favorably in the development sector. Ironically though, India is witnessing a renaissance in social innovation and entrepreneurship precisely because of this dynamic.
Though some still wait for silver bullet solutions, most now recognize that time immersed in the field with local communities and ecosystems can be the best way to gain the insights needed to design useful products and services. Given the pace of change, a nimble approach is key – one that involves ideating with stakeholders, prototyping, and learning rapidly through rigorous measurement and evidence.
Increasingly, Indian youth are responding to this call to action. Half the population is under the age of 25. Young people tend to be among the most tech-savvy and connected and, as a consequence, have an ever-expanding worldview. They have bigger hopes and aspirations than previous generations, and a greater sense of citizenship and nation-building. An enabling ecosystem of support groups, ranging from mentor networks to incubators, has brought professionalism and rigor to how problems are identified and solutions designed.
India's vast population has spawned a multitude of social ventures. This has spurred competition among them, which can be healthy when innovations and learning are shared transparently and honestly – helping people understand what works and what doesn't. The socio-economic, physical, and cultural diversity of the country means solutions that succeed in India can often be applied in other places as well.
India's well-known technical savvy can serve as an amplifier. At Digital Green, for instance, we use videos made by farmers, for farmers to exchange agricultural practices among rural communities. Farmers use the videos to boost their productivity, but they also help to systematize know-how among the agricultural development agencies that we partner with.
The data we collect on which videos farmers find useful helps us tailor our programs to individual needs. With platforms like the Government of India's Aadhaar program, which offers a unique identification number to every Indian, this type of personalized development is increasingly possible.
India still has far to go. There are stark inequities between rural and urban communities, white collar and informal workers, and other social groups. Technology can be an enabler when combined with well-intentioned and capable organizations and individuals, but it can also exacerbate asymmetries in power and information. India's education system, which is still largely based on rote learning, needs reform to ensure that young people develop useful skills.
The hopes of more than a billion people rest on Indian youth, technology, and global partnerships. The energy and optimism is palpable for breathing new life into India's development.