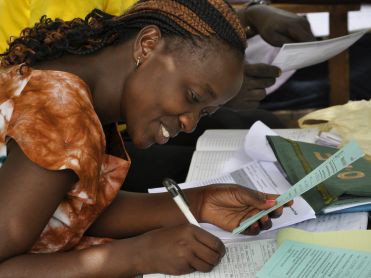 Responses to Metrics 3.0: A New Vision for Shared Metrics
In a recent issue of the Stanford Social Innovation Review, Mike McCreless et al. proposed a new approach to measuring social impact – Metrics 3.0: A New Vision for Shared Metrics. This new approach seeks to build on the progress made in using metrics for accountability and standardization. McCreless et al. argue that the next step is to integrate impact, financial and operational metrics, and to shift towards evaluations that are targeted, actionable, broadly useful and that serve collective learning. In this Skoll World Forum series, co-edited by Mike McCreless, a range of different experts present their responses to the Metrics 3.0 vision.
CEO, Keystone Accountability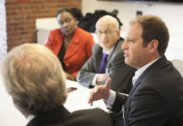 Managing Director, Lean Data, Acumen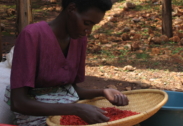 Director of Strategy and Impact, Root Capital
How Collaborating on Impact Evaluation Helps Ecosystems
How Collaborating on Impact Evaluation Helps Ecosystems
Social Performance Manager, d.light
August 27, 2014 | 3198 views
Thanks to the authors of Metrics 3.0 for putting together a clear and compelling framework to help guide social businesses in creating value through impact measurement. Each of the four strategies they articulate speaks to trends we see and principles we strive for at d.light in our own impact measurement strategy.
d.light is one of the "small and growing businesses" (SGB) the Metrics 3.0 framework addresses. Founded in 2006 as a for-profit social enterprise, d.light manufactures and distributes solar lighting and power products designed to serve the more than two billion people globally without access to reliable electricity. Grounded by a theory of change, we employ a three-pronged impact measurement strategy – modeling, monitoring, and evaluation – to triangulate conclusions and extract the most authentic insights into how solar energy affects households previously reliant on poor quality, expensive and unhealthy alternatives.
We have made major strides in implementing the "Evaluate" half of the Metrics 3.0 framework, and have a number of impact evaluations underway and in the pipeline. We agree that there is a deep need for more ecosystem-level evaluation, as large-scale evaluations tend to be expensive and resource intensive.
Not everyone needs to do costly evaluations
Our most sophisticated and thus costly evaluation currently underway – the most rigorous in the off-grid energy sector to date – uses both market-based treatment and control groups in a quasi-experimental design. This is generously supported by USAID and the Shell Foundation; it would be hard to imagine any SGB being able to afford research of this caliber on their own.
Not everyone can pursue this level of evaluation work, but not everyone needs to. There are many opportunities to leverage information for mutual benefit in the social impact sector, and doing so is largely a matter of increased collaboration among players who are already connected. While  there will always be cases in which d.light is motivated (due to acute business needs) or mandated (through grant funding) to directly fund and manage impact evaluations, the vast majority of evaluations in our pipeline today leverage existing relationships.
For example, d.light is currently developing two evaluations with other organizations in the off-grid energy sector – one is an investor, the other is a distributor. Both of them are interested in quantifying the social impact of solar lighting at the household level on a number of variables that align with our own theory of change.
Rather than pursue redundant, siloed efforts, we are pooling effort and technical capacity to design the highest-quality collaborative research with the resources available. Once complete, these evaluations will expand the evidence base for the sector at large.
Even in the absence of a sector-wide catalogue of information, findings, and evaluation opportunities that the Metrics 3.0 authors rightly recommend, d.light is collaborating on multiple impact studies with other organizations. In so doing, we and our partners have saved significant resources, and made big advances in validating our theories of change.
In the meantime, the Global Off-Grid Lighting Association has plans to create such a sector-wide catalogue, based on information aggregated from their members (which include SGBs like d.light and ancillary organizations like the International Finance Corporation). This will certainly facilitate more ecosystem-level efforts across the sector.