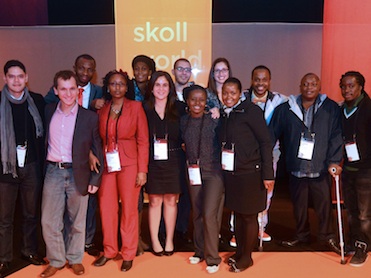 Young Leaders Reflect on Skoll World Forum
Through a partnership with The MasterCard Foundation, 13 Young Leaders from around the world had the opportunity to experience the Skoll World Forum On Social Entrepreneurship first hand. The MasterCard Foundation is an independent, global organization based in Toronto, Canada, with more than $9 billion in assets. Through collaboration with partner organizations in 46 countries, it is creating opportunities for all people to learn and prosper. The Foundation's programs promote financial inclusion and advance youth learning, mostly in Africa. Established in 2006 through the generosity of MasterCard Worldwide when it became a public company, the Foundation is a separate and independent entity. The policies, operations, and funding decisions of the Foundation are determined by its own Board of Directors and President and CEO. In this series, 10 of the Young Leaders reflect on their participation in the 2014 Skoll World Forum.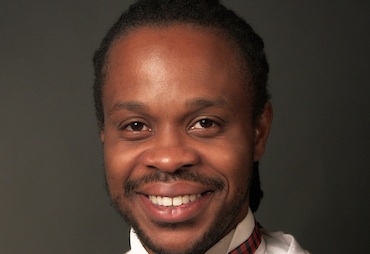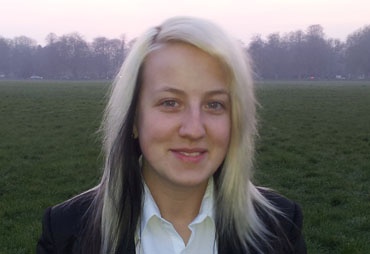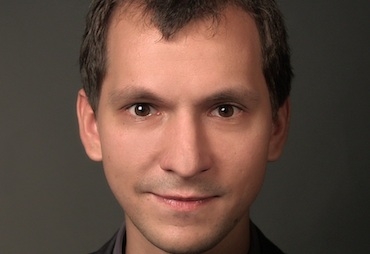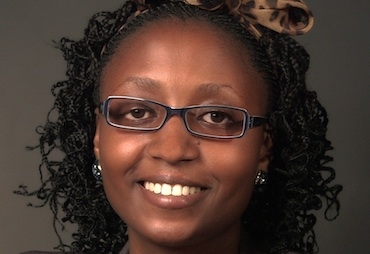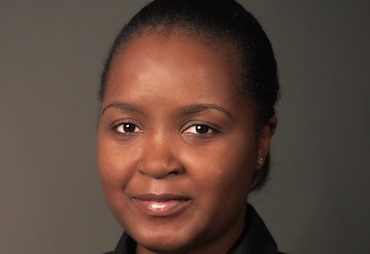 Country Director, Malawi and Riders International Vice Board Chairman, Riders for Health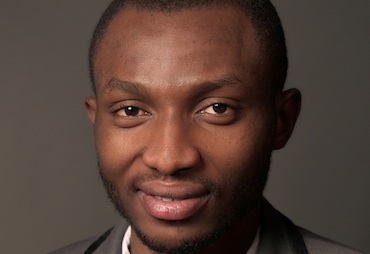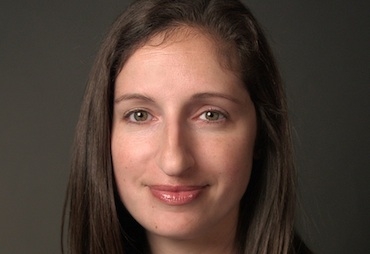 The Moment I Felt I Was Not Alone!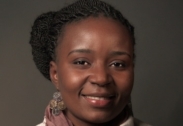 The Moment I Felt I Was Not Alone!
Coordinator Leadership, Camfed
June 10, 2014 | 2156 views
On 7th April, 2014, I joined thousands of people from all walks of life, including many social entrepreneurs, at the Skoll World Forum. I could not have imagined the significance of what I was about to experience.
In spite of all the amazing speakers, what amazed me most was simply to hear from the other 14 young leaders who were invited to attend the Forum as part of the Young Leaders Initiative. I was inspired by the stories they told during our daily story studio sessions. One unforgettable moment was when one of my peers said, "Sharing my personal story is not easy because in our culture this is not encouraged." For a moment I was quiet and thought about how the power of coming together helps everyone to overcome their fears. This moment was my greatest takeaway from the Forum.
The opportunity to hear 'the giants' (all the social entrepreneurs) at the Forum fueled my imagination and made me feel that it is possible to be, who I want to be. It is a rare gift to get this kind of inspiration when you are otherwise not exposed! I grew up in rural areas and having role models was nearly impossible. At the Forum, I met people like Sir Richard Branson whose dreams are not so different from mine. I learned that we all have a background and we all start very small. Yet, we can climb mountains as we get exposed to big dreamers who have dreamed before us and we can follow. For there is no better way of learning than hearing from those that have experienced it.
In today's generation everyone is looking forward to be employed and yet there are few employers. I was personally challenged by the social entrepreneurs at the Forum to make a difference by empowering my community and transforming their lives in the form of education, sanitation and health. I know it may take time for this transformation to happen, but someday I will speak of my successes just like I heard from others at the Forum. For now, I will encourage young people to be entrepreneurs as a way of closing unemployment gaps that exist, specifically in Africa.
It was a special experience to be a participant at the 2014 Skoll World Forum, but what was even more important was the connection and the bonding that I felt with my fellow young leaders. I believe that the friendships we built are not just for the short period while we were in Oxford together, but lifelong relationships to continue to mentor each other. The Skoll World Forum 2014 is a symbol that will remain visible to me. I have attached so much significance to the experience that I will tell a story about it to everyone, including my children, that in this life no matter where you come from, you are as equal as everyone else when you have an opportunity to unlock your potential. I am never alone is the song I will sing forever. Empower the young generation and you will not have any lost generation, yes we can and yes I can!