Inspirations from the Skoll World Forum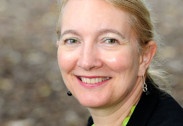 Inspirations from the Skoll World Forum
April 18, 2014 | 3695 views
It was humbling to listen to the winners of the Skoll World Forum Awards for Social Entrepreneurs speak at the awards ceremony. Courageous people working to bring clean water and proper sewage to slums, giving people living in poverty access to banks and savings, ensuring that girls across the world receive an education with all the opportunities and knowledge that brings. The final oration by Malala Yousafzai, who was shot by the Taliban two years ago for promoting the right of girls to attend school, was moving. What a leader she is and will be!
The theme for this year's Skoll World Forum for Social Entrepreneurs is 'ambition'. Not personal ambition but ambition to make the world a better place. At the opening plenary, Jeff Skoll (founder of eBay and Participant Media, amongst other companies) used words like audacity and aspiration, creativity and imagination, to describe social entrepreneurship. He also said that, while there were no silver bullets to overcome poverty, investing in girls' education came close. Education often leads to women having more knowledge about health and family planning, and gaining skills that lead to more sustainable farming or business enterprises.
The Skoll World Forum gathered nearly 1,000 delegates from 60 countries together to share ideas; one delegate from Brazil said he had come to the Forum for 'ideas shopping'! It is possible to make quantum leaps through sharing experiences and ideas with others working on social change whether they are from non-government organisations, philanthropy, media, social investment and research. It was wonderful to spend time with people of all ages and cultural backgrounds full of hopefulness and determination.
The exchange of ideas has given me renewed commitment to a thoughtful approach to supporting social enterprises (not for profit model) within the Foundation's impact areas, especially youth, older women, food security and health.
Philanthropic investment can be critical at the start-up and scaling-up phases of social enterprises, as can access to other capital, mentoring, sharing knowledge through networks, training in the relevant industry and in the use of social and mobile technology. Unlocking the entrepreneurial ambition of women was a great session. While the panel focused on social enterprises in Ghana, Kenya and India, there were some good lessons for supporting disadvantaged women and girls in our own Australian communities.
There is a growing interest in B Corporations in California and a number of other US states. These are benefit corporations that are for-profit companies with a social purpose. Profits are held to help the company achieve its social mission and not returned to shareholders as dividends. This model is gaining interest around the world.
Skoll, Rockefeller and Avina Foundations have funded the development of the Social Progress Index. This measures access to basic needs, wellbeing and the opportunity for citizens to fulfil their potential using agreed indicators that can be reliably measured in the 132 countries studied. This is then compared with GDP and areas where countries are under or over performing their peer countries can be examined.
Australia is rated 10 on both GDP and SPIx so we are quite aligned. However we still have several areas for improvement, including shelter – affordable housing is one of the Foundation's initiative areas. The Australian National Development Index (ANDI), which has recently been launched to philanthropy, should complement this work. Paraguay presented on how its Government used the Social Progress Index findings to influence policy and planned actions to address underperforming areas, such as early childhood nutrition.
I was taken with the explanation in the session on Strategic Identity that philanthropy is interested in HOW problems can be solved and is able to deal with complexity. By contrast, it was argued that general fundraising engages people more around the social or environmental issue itself (the WHAT). Funding is required at many levels for social change programs to succeed.
The use of film and digital media for telling stories to educate and help overcome issues such as racial and gender discrimination and disability access is powerful. Many examples were screened including 'When I walk' by Jason de Silva. His film documents his life as a young man diagnosed with MS as his disability increases due to the progression of the disease. It was utterly moving. Despite his increasing disability he has recently developed an APP called ASX which will enable people with physical disabilities to rate buildings for their accessibility.
21st century social change happens increasingly through hybrid approaches that use traditional program planning with collaborations across sectors and with sometimes surprising partners; together with the use of social media and new technology to empower communities.
We are facing big issues but have new tools and people with a complete commitment to solving poverty, environmental degradation and a fairer sharing of resources.
Thank you to Jeff Skoll and everyone at the Skoll Foundation for hosting this important opportunity to move our thinking forward.