Recap: Designing impact: The gospels of Kevin Starr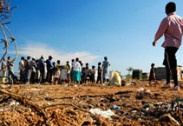 Recap: Designing impact: The gospels of Kevin Starr
April 10, 2014 | 4736 views
As anyone with a friend in marketing or PR will know, 'the new black' evangelized over the past two years has been 'design thinking.' This is the notion that thinking through a lens of design will lend us inspiration to compel the world to adapt to our intentions. Changing human behaviour–even creating culture from scratch–is now in the reach of those of us of average inspiration and moderate brilliance. Lo and behold, the saving light of design thinking revealed the practical path of a simple methodology to unlock the guiding principles of human intent and action.
Of course, if changing human behaviour and creating culture becomes as easy as sleeping through a business school seminar and glancing through the presentation afterwards, the craft of marketers, product and service designers may be trivialized to a unpalatable degree… The turtlenecked-friars thus raised their fingers in warning, that enlightened inspiration could not thusly be reduced to simple checklists. The blasphemy in check, the new black evangelism of the turtlenecked was pronounced 'human-centered design,' very different, of course, and indeed very much the same. Forgiving musings of designers and their trends, our friends in turtlenecks sure seem to have found something interesting.
Let us then attend a Skoll World Forum seminar, where Kevin Starr sits comfortably down on a table before a filled room in the Saïd Business School in Oxford, and he starts to unpack the gospel for a keen parish of social innovators, entrepreneurs and investors.
'Many social entrepreneurs start speaking to me of how they are going to achieve impact, without really elaborating on what they want to achieve.' The what comes first, the how comes later. What is the behaviour you wish to change? Who should be doing what differently? This is not your elevator pitch or marketing statement. This is your mission: what is it, what is the big idea? 'What' is an eight word statement including a verb, an intended outcome and a target population, such as 'prevent childhood malaria in remote african villages'. Design happens one change at a time. Make it just one thing to be clear on what impact will mean for your venture. Then the how, in one sentence -'throw mosquito nets out of a plane', Kevin mused as he recalls a conversation with Jack Nicholson's doppelgänger in Nairobi's airport.
Bringing impact into he discussion requires understanding what matters. What will make a difference? What change or effect will leave lasting improvements of conditions addressed? How can it be measured, directly or by proxy? Attribution is as ever the holy grail of proving impact, design thinking offers no quick fixes or 'hail Marys' there.
Sketch a behaviour map. What stakeholders are required to change behaviour to achieve your what, and how does their behaviour need to change? To use the childhood malaria example: What needs to change in how net producers, distributors, parents and children act behave around the deployment of mosquito nets in order to reduce childhood malaria.
Then, engage in intervention mapping. What could/would you do about the behaviours sought for change? Match the behaviour changes you have identified with changes to conditions. Can it happen? Can we make it easier? Leverage changes to incentives. Will it happen? What is the demand for the change? Will it last? Can mosquito nets be made attractive? Can parents be rewarded for using them?
With your interventions to hand you might be tempted to take your glorious design and put it in motion to do good, blessed with hefty financing for scale. Hold it! Instead, look to get out there, put your design to the test, see what happens when ideas meets reality, tweak and change, iterate, iterate, iterate. Go over the design process until the critical eye is satisfied of the promise your design holds, based on the empirical experience, to have a chance at creating meaningful and lasting impact.
Scaling? What does it look like? How will the micro-processes you have designed look like with institutional partnerships, distribution or deployment, financing and dispersed operations? What is the path to get you there? Audit. Can it really scale? Will it scale? What are the conditions and incentives required to scale? Can you influence those conditions? Leverage the opportunity to iterate at low cost before taking the decision of sinking costs into scaling.
Kevin cautions that the iteration that drives development of a venture comes at the cost of killing darlings which can be emotional, particularly where impact on social issues is the end goal and there is a pressing need. He suggests that 'the best organisations in this regard are those that have a culture of scepticism', a scepticism as to their ability to drive impact and a clearly articulated interest to validate that they are doing well and performing true to mission of delivering impact.
Go forth, design, and impact!
So what happened to the conversation in Nairobi's airport? Well, with a strategy of rallying fellow pilots to drop mosquito nets over remote villages, Jack realised scaling sustainably and understanding impact at scale would be problematic, and returned to the drawing board.
For more on human centered design in social impact, check Acumen's and IDEO's Social Innovation course (video here).