Recap: The ambitious power of AND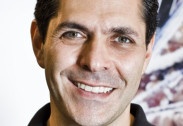 Recap: The ambitious power of AND
April 10, 2014 | 3936 views
We should all learn to think in "and" rather than in terms of "but."  As Daniel Lubetzky showed through his amazing stories about his journey to create the socially impactful and socially sustainable venture, Kind, "using 'and' helps you start to create all kinds of powerful possibilities."  If we can push ourselves to always use "and," we open up the possibility of collaboration and not just competition, transparency instead of unclarity, and solutions instead of more problems. Thinking "and" will help us all to think about new paths we can take to make the change we want to see.
As social entrepreneurs, we are often thwarted in our efforts by our fear of "buts," our fear of thinking about the "and" of market forces, and our fear of the corporate sector. But, we must embrace that as social entrepreneurs, we are also entrepreneurs.  The global challenges we face are so daunting, the only way to tackle them is to find creative approaches. In order to have immediate impact, we must find a way to use the power of market forces in authentic and sustainable ways.
Lubetzky ended his session with a very poignant reflection on the reason he chose to name his company, driven by "ambitious ands," Kind. The act of kindness is truly one of the most powerful actions we have. When we do a kind act for someone with no motives, we feel good, and the receiver of the act benefits. The more kindness we can share, the more fulfilled society would be. We must find a way to use "and" across all sectors to bring about the changes we want to see.