Is developing the gift economy the key to transformative scale?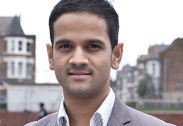 Is developing the gift economy the key to transformative scale?
April 10, 2014 | 4104 views
"A million dollars isn't cool. You know what's cool? A billion dollars"
Now for those of us familiar with The Social Network film you would have recognised the quote from the character who plays Sean Parker referring to the potential scale and opportunity in the early days of Facebook.
This was also the topic of discussion in Jeffrey Bradach's (Co-Founder & Managing Partner of Bridgespan Group) session on "Transformative Scale: Pathways to growing what works." For social entrepreneurs it's less about monetary value; instead success metrics usually revolve around positive social impact. Rather than a billion dollars, can we improve the lives of a billion people through our work?
Jeff's session focused on two main approaches to achieving scale: 'organisational pathways' which build on and expand on what individual organizations can do (an inside-out approach) as well as 'field-building pathways' which starts with the ultimate goal in mind and pushes the field and all related stakeholders towards that shared target.
One thing which struck me as an organisational pathway was 'recruiting and training other organisations' – basically giving your IP and sharing your practice with other people or organizations who can effectively replicate what you do in their own markets.
It reminded me that this concept of sharing, openness and collaboration is one of the best features of the social enterprise ecosystem (although not unique to the sector.) In the digital world we have the open-source movement however there are relatively few 'poster-children' in this arena. It is usually the same few examples being referenced time and again – Wikipedia; Linux and Apache.
Pondering this matter I decided to join the OxfordJam Fringe festival where I met Paul Hodgkin (Founder of Patient Opinion.) He was running a session entitled "Imitation: Highest Form of Flattery or Daylight Robbery?" and afterwards shared with me his story of how over 9 years many have tried to imitate  his work (and failed) yet what he has done now is 'gift' his code to a social entrepreneur in Australia to launch a local version of Patient Opinion there.
Was this some form of enlightened self-interest? I was keen to understand more. When questioning Paul on his motives for doing so he said it came down to finding someone he liked and trusted to use his product in a new country. Ultimately it was an act of faith.
What resonated in what he explained was the concept that a "gift will travel and at some stage come back." The time frame for this 'return' isn't always clear but it's a powerful belief which underpins a number of the fundamental behaviours we are trying to inculcate such as giving blood. If we donate blood today and were ever in an unfortunate situation of being in hospital and needing a blood transfusion – the gift would be returned.  If we stopped believing in the power of gifting this vital system would breakdown.
This left me wondering whether in order to achieve transformative scale more work needs to be done in finessing models around the gift economy? Encouraging sharing rather than just focusing on market economy models? Would love to hear your thoughts.