The Triple Bottom Line, A Necessary Economic Redesign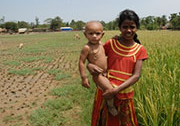 The Triple Bottom Line, A Necessary Economic Redesign
March 31, 2014 | 5665 views
The impact of companies on our society has changed enormously. A fifty to hundred years ago, the world of business was quite different from today. There were hardly, if any, (real) global companies. Most companies at that time had a limited local, sometimes, regional impact.
Today, there are many companies with a global impact. They own key technologies, sometimes even (parts of) solutions to one of the major issues of today, such as climate change, resource scarcity, and more. Some of the global multinationals are so big, that they have more cash or are, measured in sales, larger than (the GDP of) several small or medium-sized countries.
A logical consequence of companies having more power or impact is that they show more responsibility as well. It is dangerous if these two (impact and responsibility) aren't balanced.
Therefore companies need to redefine their goals of what they need to do, using the responsibility and power they have. Since the issues the world is facing (health and nutrition for all, climate change, alternative energies, resource use and distribution, etc.) are too complicated to be solved by any (single or even collective) government, company, NGO or academic institution.
This means that companies and governments have to work together and broaden their scope of interests, especially since the race to find sustainable solutions to the world's most pressing economic, social and environmental challenges has only intensified.
In the past the way we organized our world was simpler. Companies were running businesses, focused on economic growth and creating jobs: very much focused on individual interests. Governments were taking care of our collective interests, including education, safety and health. International institutions were addressing supra-national issues.
Today the world has become more complicated and the distribution of responsibilities has become more blurred. As companies have a larger impact and with that more responsibility, they also got in fact some sort of public responsibility.
But in order to truly do that we need to develop a way to measure non-financial metrics in the same way we can measure financial progress.
This means a broadening of the main goals of companies. Not only by a focus on economic performance by looking at Profits, but also by recognizing the ecological footprint by looking at Planet (including solutions with impact outside the own company) and by addressing societal impact and responsibility, by looking at People.
We at DSM call this creating value along three prime dimensions simultaneously: People – Planet – Profit. We view all three as primary goals of our company. Following this means, by definition, that companies should work for all stakeholders: not just for shareholders, but also for customers, employees and society at large: for people today and generations to come.
This puts making profit and realizing economic growth automatically in a context; the context of economic growth being a means and not the goal by itself. We need to realize, and we might have lost this a bit over the last decades, that our economy is a means, a method to live happily with 7 (increasing to 9) billion people on this planet.
At DSM, the company I have been privileged to lead for nearly seven years now, sustainability has developed into an important business driver in addition to being our core value and responsibility.
We have found a way to measure our impact on planet, beyond our energy consumption and CO2 emissions. Our ECO+ solutions, which provide customers with clear ecological benefits over more mainstream conventional products or solutions, are growing faster and more profitably than non-ECO+ sales. ECO+ now account for 45 percent of all DSM sales and over 90 percent of our innovation pipeline.
Now we began developing a comparable People+ strategy, measuring the way products contribute to improving the lives of people. With this, we aim to make, next to the planet-element, now also the people-element of People, Planet and Profit more tangible, transparent and comparable.
A next step would be not just addressing People and Planet and not only developing solutions, but incorporating the value generation on these dimensions in the overall value of a corporation, which is today mainly driven by its economic performance.
Therefore several companies now start to make their environmental footprint and consumption, including externalities, more visible.
One step further to give concrete value to the performance on the people and planet dimension could be to start giving incentives to companies that perform well on these People and Planet dimensions and perhaps even penalties to those who don't.
Normally taxation, with its pro's and con's comes to mind. I am, however, not suggesting that we should build an economy based on incentives or even worse: subsidies. But I do suggest that we should consider making the switch to incorporate all three dimensions of value creation into the real value of companies.
Only by doing so we can really redesign our economic system and making it not only dependent on companies taking up their responsibility, which remains critical and important. So we should develop solutions that incorporate all three dimensions of value creation (people-planet-profit) into the overall value of a business. I believe people today and generations to come would benefit from this.
Once we address incentive and tax systems we should realize that the main area of income for governments is related to taxing labor and much less to the use of (scarce?) raw materials. We can ask whether we put the correct focus. Do we want to burden labor and employability and not so much the consumption of scarce materials?
Or, even one step further: shouldn't we be embracing the thoughts of the circular economy by re-designing how resources are utilized: from consumption into the use (and re-use). Especially given the fact that hardly any molecule is leaving our planet. By having a different system and approach we would no longer have to say that we have scarce materials/resources, but that we made them scarce.
Today, the richest 1 billion people use ~40-45% of all global resources and produce roughly 45% of global waste. If one billion takes nearly half, the other half is for the other 6 billion people, of which already 2-3 billion live below poverty level. This is per definition an unsustainable distribution of wealth. We can and need to change that.
By giving thoughts to the above we could take steps to redesign our economic system into one focusing on multi-dimensional value creation: People – Planet – Profit. Since we cannot be successful, nor call ourselves successful, in a society that fails, we need to create sustainable value on all these dimensions to ensure brighter lives for people today and generations to come.