Sustainable Development Needs The Private Sector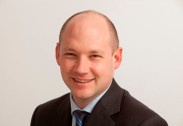 Sustainable Development Needs The Private Sector
March 31, 2014 | 4078 views
It's obvious from history that strong, innovative and vibrant economies underpin broader social development. But when we consider the progress that has been made more recently against the millennium development goals, it's surprising how often the role of businesses, both small and large, is overlooked. Dare I say it, many of those businesses driving job creation, improved incomes and a better quality of life in emerging and developing countries do so in blissful ignorance of the existence of the MDGs. So as we look beyond 2015, how can businesses work more closely and collaboratively to improve their development impact, and how can large corporations work with smaller businesses along their value chains to help them grow faster and better?
At SABMiller, we believe businesses should focus on an enlightened commercial agenda that considers local, long-term social development because it's fundamental to commercial success.  For our business to grow, the communities we serve and small businesses we partner with also need to grow. This is especially true for a business which has invested heavily and experienced strong growth in emerging markets in Africa, Latin America and Asia.  And it's clear that a range of progressive businesses are pushing hard at this: the speakers at recent Skoll World Forums, from corporations such as McDonald's, Novartis and Unilever, are a testimony to the contribution that businesses can make to developing communities that foster innovation and improved opportunities.
Many developing countries are faced with a serious shortage of jobs and microenterprise is an important solution: the World Bank estimates that microenterprises account for more than half of jobs globally. Entrepreneurs and microbusinesses provide households with a steady income stream, ultimately helping thousands of families escape poverty within a single generation.
SABMiller's experience in Colombia through its Tiendas de Paz – Shops of Peace – programme has taught us that that assisting micro-businesses at the community level can have much wider benefits for social transformation and development. The programme, with the motto of 'Returning is living', was set up in seven locations to encourage the return of farmers and rural inhabitants who fled their land due to guerrilla and paramilitary conflict.
With support from SABMiller, 11 tiendas were opened in the most vulnerable regions of Colombia. The tienda quickly became the focal point of these communities, creating a network of neighbours, and economies of scale.  Today, local families gather at the tiendas, which are co-managed by other community members; to buy and sell products, allocate local funds to community projects (whether it's a new crop, road or local school) and guarantee that the profits stay in the community.
The programme, Tiendas de Paz has not only improved economic conditions in these impoverished communities, it has also helped redevelop a sense of community, healing, and belonging for displaced populations. Local coffee and cocoa farmers use the shop as a selling spot, and locals – who can live very far from each other in these poorly connected rural areas – can stop by to catch up.
Of course, it isn't just in post-conflict situations that businesses can help improve the business environment and create more opportunities. Our broader Tenderos programme is providing support to over 40,000 small shopkeepers across six countries in Latin America over four years. In Colombia, more than 4,000 shopkeepers have already been able to access US$6 million in microcredit, as well as business skills training.
The private sector needs to be at the table when discussing sustainable development, whether it's a local community's path to recovery or multiple countries pushing to meet the MDGs.  But it shouldn't be there simply because of the economic impetus it can bring to growth, governments should recognize businesses' vested interest in and potential contribution to social development.