To Fuel Student Curiosity, Teachers' Roles Must Evolve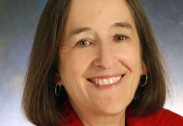 To Fuel Student Curiosity, Teachers' Roles Must Evolve
March 17, 2014 | 8470 views
It's fascinating to watch very young children learn. They spend their first years actively exploring the world around them, questioning how and why, learning at a dramatic pace and in a very self-directed way. This natural, curiosity-driven learning style – something we see, for example, in how quickly children learn to use new technology without assistance – is a significant asset in navigating complex life and work environments in the globally competitive information age. It is something that should be fostered throughout a child's education.
Once most children arrive in school, however, they must adopt a style that's more passive and heavily focused on transferring skills and knowledge that may not feel connected to life outside the classroom. For underserved students, this shift is even more dramatic. Low-income and marginalized students are more likely to do schoolwork focused on lower-level thinking skills rather than the higher-level critical thinking, questioning, and creativity that every child should develop.
Teachers are the key to tapping into that natural curiosity and propelling their students to reach their dreams. If we want our students to be successful in the future, we need to think about how teachers' roles can evolve to better cultivate this innate drive to learn, and what school leaders can do to best support this shift.
Wired Contributing Editor Joshua Davis recently described a new breed of teachers who recognize "knowledge isn't a commodity that's delivered from teacher to student but something that emerges from the students' own curiosity-fueled exploration." Using students' assets and interests as a starting point is a powerful approach for learning. Davis went on to explain that these teachers are "creating ways for children to discover their passion – and uncovering a generation of geniuses in the process."
For these teachers, the learning process often begins by asking students, "What do you want to learn?" Some are creating flipped classrooms, where students learn at home, at their own pace using resources like Khan Academy, and where classroom time is used to extend that learning in a much more personalized and collaborative way. Others focus on project based learning, where teachers create opportunities for students to explore real-world problems and use challenges that arise as entry points for learning. Similarly, many of these teachers recognize the value of addressing social and emotional learning in the process of teaching, since they believe learning only becomes challenging, engaging and meaningful in the context of supportive relationships.
Shifting what happens in schools to a more personalized style of learning, where a teacher finds out what students want to learn and can meet them where they are through differentiated instruction, is vital. The good news is there's no shortage of new solutions to unlock its challenge. But initiatives like the ones described above are seldom simple to implement, especially at scale, and can often leave educators overwhelmed and ineffective.
This is especially true for new teachers, who are not yet as effective as their more experienced peers, but who tend to work in lower-achieving schools – where students need an effective teacher most.
So how can teachers make this significant shift toward personalized learning, fueling students' curiosity so they are set up for a successful future?
A teachers' role must evolve to include being a continuous learner – someone who is curious, persistent and reflective. These are the three dispositions of highly effective teachers. When teachers evolve into continuous learners and adopt these dispositions, they are willing to ask questions about instruction and take risks to reach every student; they persevere in solving complex issues and believe all students can learn; and they are open to feedback and seek opportunities to grow professionally.
While many teachers already see themselves as continuous learners, there is a lot we can do to support all teachers in taking on this role and making the shift toward more personalized learning. We absolutely must make sure all teachers have systemic opportunities to develop their teaching abilities and to always improve. For new teachers, this means pairing them with a mentor as part of a new teacher mentoring program. For experienced teachers, this means encouraging ongoing self-assessment that leads to asking the right questions and seeking out answers that will help them do better, especially alongside other teachers as part of a professional learning community.
Teachers must also be in an environment that supports their learning and growth. When teachers assume this role of continuous learner, and when it's supported by their school, they can more easily navigate a plethora of new initiatives and become better equipped to adopt a more highly personalized style of teaching. A teacher is more likely to dive into a new initiative if he/she can take advantage of ongoing professional learning opportunities and is trusted, has learning and planning time available, and feels comfortable taking chances.
If we want our education systems to cultivate a natural curiosity in students, and to meet their individual learning needs, it must do the same for teachers.