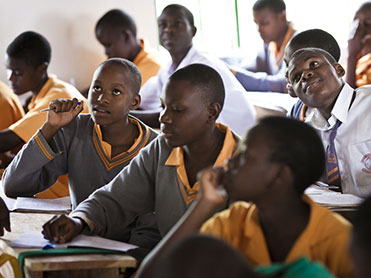 An Interview Series with Today's Leading Thinkers and Innovators in Education
The following series has been produced by the Skoll World Forum with the participation of today's leading thinkers and innovators in education.  All of the contributors represent projects that have won WISE Awards, which recognize innovative solutions in overcoming barriers to education. This series aims to shed light on those projects that have helped provide access to quality education around the world. WISE brings together the world's education innovators through an annual Summit, and several ongoing initiatives including the six annual WISE Awards --for innovative projects-- and the WISE Prize for Education, the only global distinction recognizing a world-class contribution to education by an individual or a team. The Prize, presented at the WISE Summit, includes a gold medal and a $500,000 (US) award.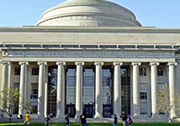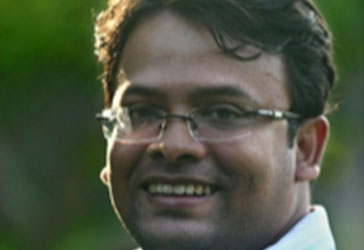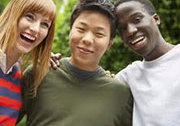 Chair Emeritus and Chief Mission Officer, Cristo Rey
What was the one moment or experience that gave rise to PEAS?
I was travelling with friends in East Africa in 2002 and met a boy called Sebufu who was just finishing his primary education. He was an orphan and working at the primary school cleaning the compound in order to cover the low-fees. He couldn´t afford to continue on to secondary school.
I founded PEAS to help him, and other kids, because – while many children across Africa can now go to primary school – access to secondary school was the next barrier to fulfilling their potential.
What would the world look like if you achieved your vision?
Every child would be educated in a way that helped them realise their full potential while learning to live in a socially responsible way.
How is your organization reaching towards that goal, and what has been the impact of your efforts thus far?
In February, the network of PEAS' secondary schools in Uganda will be educating 1% of all students at secondary school (13,000 kids). On average, our students come from poorer backgrounds than those compared to government or private schools. Even though the schools are in hard to reach rural areas, our students are achieving exam results that are above the national average, and they continue to rise.
What were some of the barriers you've had to overcome–either personally or professionally–to be successful?
The biggest challenge is managing growth by trusting my team and progressively passing on responsibility for different aspects of our work. The urge to control and do everything myself started to become a limiting factor and restricted the growth and development of other staff. By allowing them the space to make some mistakes, and learn, the team has begun to strengthen much faster.
One additional barrier was increasing the visibility of our project.  Thanks to the WISE Summit and community, PEAS has now been included in a global network where discussions with leaders in a variety of sectors such as technology, science or business take place. Being part of this unique community has also raised our own awareness of the diverse and innovative education projects taking place around the world.
What kind of impact are you looking to have 5 or 10 years from now, and how do you plan to get there?
I want the school network in Uganda, Zambia and hopefully other countries to educate 100,000 students by 2021. I also want PEAS Uganda to become totally financially self-sufficient by that point so that we have proven our ´SmartAid´ approach is a model that can deliver greater and more sustainable impact.
´SmartAid´ is the idea that aid funding should be used to catalyse productive development rather than crowd out locally productivity through subsidies (that generate dependency) as is so often the case in traditional approaches to Aid. For PEAS, SmartAid means that each school runs under its own revenue streams and that the costs of the support and supervision provided by our team in Uganda also being funded by the school network and other income generation in Uganda itself.