A Special Series for the Igniting Innovation Summit on Social Entrepreneurship
In the lead up to the 2013 Igniting Innovation Summit on Social Entrepreneurship, the Skoll World Forum is featuring the ideas and innovations of several speakers and delegates, all of whom are writing on entrepreneurial approaches and solutions to some of the world's most pressing social issues. Organized by the Harvard College Social Innovation Collaborative, the Summit takes place on November 9th at Harvard University. This special series is being syndicated to Forbes.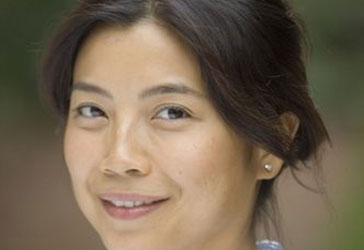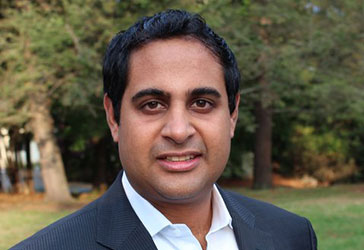 Senior Director of Social Innovation, Indiegogo
Why is it that women and girls around the world so often lack the opportunity to be seen and heard?  What is it about being born a girl that instantly places you in a category of marginalization and second class citizenship?  Who has the power to lift this unfair marginalization of women and girls?
We know the statistics. They are typical in many developing world countries.  We know that 42% of girls are not enrolled in school in developing world countries, and a recent World Bank blog post stated that in Yemen, "Female illiteracy runs at 70 percent, double that of men.  An average of eight women dies every day because of poor health or lack of services. There is no legal minimum age for marriage and when girls as young as 10 are married away their young bodies can often not handle the birth process too soon thereafter.  They perish. Women raise children, cook, clean, tend the land and graze sheep and cattle – yet only 7 percent earn a wage."
We know what helps. According to UNFPA, "The education of parents is linked to their children's educational attainment, and the mother's education is usually more influential than the father's.  An educated mother's greater influence in household negotiations may allow her to secure more resources for her children."
At Connecther, we are working to bridge this divide by offering a platform for young voices to be heard around the world.  Through the Girls Impact the World Film Festival, a Connecther initiative co-produced with the Harvard Social Innovation Collaborative and a host of international partners, students inspired to make change submit their 3 to 5 minute films on issues related to advancing women and girls globally.  These films are meant to be dynamic and active; not just sit in a gallery, waiting to be seen.  The students that created them are taking action:  A young male student created a film about speaking out against sexual assault, and his film is now being used as teaching material in a college course.
Another favorite example: we noticed that the majority of students who submitted films from Southeast Asia focused on the issue of gender inequality.  When Connecther relayed that data to them, they decided to create a petition calling for mandatory gender equity studies in Bangladesh starting in 6th grade in all public schools for both genders.   The students will take their petition to government leaders in Southeast Asia.  By addressing change in their films, these amazing students are able to envision hope and solutions, making it a reality for women to be seen and heard!