A Special Series for the World Food Prize 2013 Borlaug Dialogue
In the lead up to the 2013 Borlaug Dialogue, the Skoll World Forum is featuring several keynote speakers writing at the nexus of three subjects central to the global challenges we face in the 21st century: biotechnology, sustainability, and climate volatility. The 2013 Borlaug Dialogue takes place October 16-18 in Des Moines, Iowa.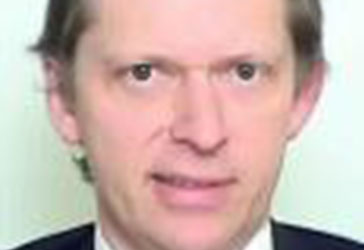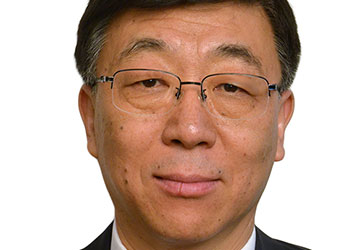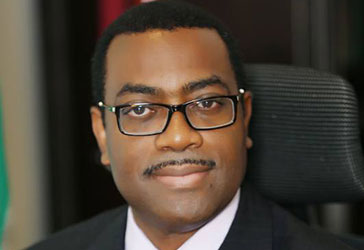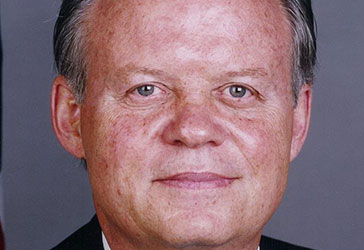 World Hunger Is Unacceptable In The 21st Century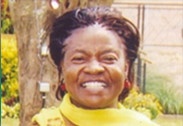 World Hunger Is Unacceptable In The 21st Century
October 10, 2013
World leaders signed the Millennium Development Goal compact in the year 2000, at the UN headquarters in Rome. The first of these eight MDGs was to halve world hunger by 2015, in 15 years. Recent meetings have been concerned by what we are likely to have achieved by 2015, for we have just a little over 3 years left. Now we need to reflect what is likely to happen within the next century, during a period that some of us will be way gone, to another world. Given today's trends, we can see that much has been achieved by the Asian green revolution through science. The world now has more food than before the Green Revolution, yet many people still go hungry. A major area of the world, sub-Saharan Africa, was left behind. To date, we still have nearly a billion hungry people in the world and although absolute numbers of the hungry are concentrated in South Asia, major improvements have been made there in terms of productivity, much more so than in sub-Saharan Africa.
The problem seems not to relent in sub-Saharan Africa. Meantime, other problems have emerged such as climate variability, affecting the very smallholder farmers that fall among the poorest of the poor. Sub-Saharan Africa relies mostly on smallholder farmers to feed the continent and most of these are women, resource poor and without much motivation.
There is no doubt research is of critical importance and indeed, it was research findings which were used to realize the Asian green revolution. Research needs to be appreciated and innovation encouraged when it comes to solving world hunger. It is not right that nearly a billion people continue to go hungry, while at the same time there so much food that goes to waste. Being able to sustainably feed the world remains an ongoing challenge as food is a most crucial basic need and one that is crucially linked to personal security;  world events of terrorism, violence and crime continue to remind us every single day that we need to do something.
Where are we headed in the next century, as far as providing enough quality food for everyone? I see the following scenarios:
Climate variability with more severe events will continue. Floods, weather uncertainty, severe droughts and extremely hot temperatures and frosts  affecting  planting time, plant growth  post harvest handling of foods will constitute major concerns. These events will also displace people in ways that man may not be able to manage.
Poverty is giving rise to many problems. Where there is income poverty, there is also food poverty. As attempts are made to address the hunger situation, poverty is likely to counter those gains, as population increase surpasses jobs creation. People without gainful employment cannot be able to afford food even if it was available, and when they do, such food is unlikely to be nutritious. The rich or those with better income means will pursue finer more nutritious foods while  the poor resort to foods that will make them just survive, and these are foods that exacerbate such conditions as high blood pressure, diabetes and cancer and ultimately early death.
People in the West and other more industrialised countries will enjoy longevity, but that alone is not enough and thus quality of life will take centre stage as people live longer. Food will be turned to improve quality of life.
Even as new ways to make food to feed the growing population are innovated and found, small holder farming will be around with us for longer in sub-Saharan Africa. The whole issue of land reforms to open up tied up land for food production will need to be considered as we run out of job options for young people.  Youth unemployment seems to be a global phenomenon.
Governance is worrying as we see increasing intolerance and polarization, and an increase in bad governance that is characterised by greed and self interests. So long as people feel excluded and alienated, and discriminated against for whatever reason, violence and crime will reign. But we also have on the rise hardened   people who kill innocent people and children just for the sake of it. This is happening everywhere and therefore calls for world leaders to look for solutions. It is difficult to address food security in circumstances such as these.
Insecurity in sub-Saharan Africa will get worse unless political leadership is changed to focus on the interest of citizens and begin to address development of the nations and address such issues as poverty eradication and unemployment and equity. Poverty and unemployment lead to anti-social behaviour. Agriculture has been known to play a pivotal role in transforming rural economies and providing social stability. This was the case in Europe centuries back, and in the so called Asian Giants.
Clearly as rural areas transform, they influence the economic development of the whole country. Sub-Saharan Africa has yet to invest sufficiently in rural areas and in Agriculture.
One billion people still remain chronically hungry, many of them also face different forms of malnourishment and so far the world continues with its rhetoric and promises to do something. However, not much will change if resources are not committed. Smallholder farmers can still feed not only their families but the world as well. They, however, need to be empowered, appreciated, trained, and equipped properly with the latest working technology, even as their own knowledge is acknowledged. My organization, Rural Outreach Africa has for the past three decades been working with smallholder famers in western Kenya, and these have reached nearly 100,000 women, owning small plots of land, often not more than one acre. What is needed to make a difference is not much, to what is wasted. These women smallholder famers need training, credit, inputs, and most importantly just to be appreciated.
We can do this together. Please join us to make a difference and help improve the nutrition of families in Africa.