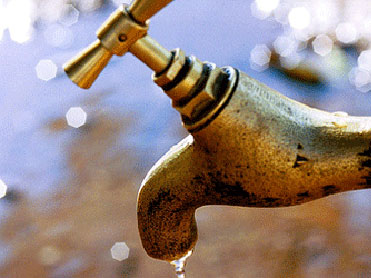 Up for Debate: Getting to Full Water and Sanitation Coverage
At an April press conference, the president of the World Bank, Jim Yong Kim, held up a handwritten number and announced, "2030. This is it. This is the global target to end poverty."  That historic moment also served to underscore some of the dilemmas actors in the WASH sector grapple with. How do we establish audacious, yet realistic goals? How do we announce an ambitious goal, such as full water and sanitation coverage in a number of countries, and have confidence that we have a reasonable chance of achieving it? This week is World Water Week, and in partnership with the Thomson Reuters Foundation, we asked some of the world's water experts exactly these questions.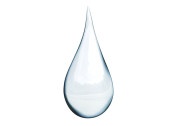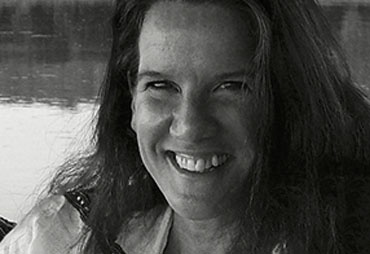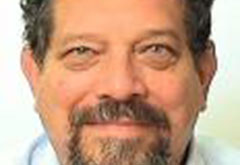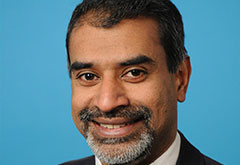 Associate Director and Chief of Water, Sanitation and Hygeine, UNICEF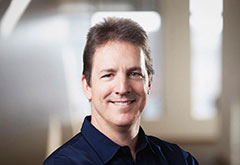 Marrying Ambition With Action: Everyone Forever in Water and Sanitation
Marrying Ambition With Action: Everyone Forever in Water and Sanitation
September 3, 2013
Every organization focused on the global water and sanitation crisis has a vision that imagines a "world where no child dies of a water or sanitation-related disease" or, a "world where all have access to safe and secure water and sanitation services".
Sadly, current approaches to solve this crisis do not match the lofty ambitions implied by these organizational statements.
There is a major disconnect between the stated ambition of the water and sanitation sector and its programming.  Fingers are pointed in many directions but the blame is collective, and the consequences are profound for the billions of people, mostly girls and women, who continue to walk past broken water taps and handpumps back to polluted water sources they hoped were a thing of the past.
Water For People programs to fulfill the ambition we articulate in our mission statement through what we call Everyone Forever.  The idea is simple but its application complex.  In short, we asked ourselves if we could model what full coverage combined with sustainable water and sanitation services might actually look like in practice and at scale.  We pulled back from projects and villages, where the sector and its fundraising pitches get stuck, to districts as the unit of intervention.
Districts are geographically distinct, are administered by one local government authority and consist of what can be hundreds of villages in Latin America, hundreds to thousands of villages in Africa, and thousands of villages in India.
Many agencies that decide to operate within a district still select certain villages over others, and celebrate when they raise coverage from a low level to something approaching 60-80% coverage.  But then they stop.  Implementing agencies (including governments, bilateral and multilateral agencies, and local and international NGOs) find reasons to terminate support,  ranging from the easy (lack of sufficient funding) to the  strange (it's not "fair"  that one district gets full support when other districts don't get any).
Thus does incrementalism cripple the sector and undermine poor people everywhere.  And also reinforces the gap between the sector's promises and its programming.
No longer content to simply nudge coverage upwards and pick some communities over others – the extremely ugly undercurrent few want to discuss when pontificating on "fairness" – Water For People decided to shift course.  We decided to focus our efforts at helping districts in Africa, India and Latin America reach full coverage.  We decided, in short, to marry programming with ambition.
---
RECOMMENDED: NED BRESLIN ON EVERYONE FOREVER IN RWANDA
---
We also set the goal that we would give ourselves 10 years after our hardware investments stopped to provide back-up support to these districts, embedding the needed local systems, services and locally-generated/secured finances to make these districts international NGO-independent when it came to water and sanitation.  We understood that funding this 10-year post implementation period would be hard to do in an environment where funding is still driven by hardware and projects, despite sector consensus that such project-driven investment doesn't produce lasting water and sanitation services.  We decided to try and find a new financial path that could break through the limitations of sector funding.  This has not been easy at all, nor have we succeeded just yet, either.
We also decided to wrest monitoring from the conventional goal of donor-appeasement and instead use it for the constant improvement of district-based programming.  The result has been freedom to build on strengths and successes and to be honest about weaknesses and errors, with the goal of solving these challenges through innovation.  Such a process is the definition of progress in the field.  We have found that not only do people in communities and governments respond to such honesty with bold new ideas, but also that donors are actually inspired by monitoring that focuses on long-term results rather than short-term inputs.
And finally, we started implementing in a way that evaluated our support not only on what happens in each particular target district but also on whether this work inspired other districts to take up the vision of Everyone Forever and restructure investments in their own water and sanitation work. .  We have seen no spread to new districts in some countries we work in just yet.  But in others, especially those where some districts have reached full coverage (Everyone) and are now focused on sustainability (Forever), new districts are taking up the model without the direct infrastructure support of Water For People.  Bolivia, Honduras, Rwanda and Bihar are now looking at how they can build out Everyone Forever from target districts to greater scale and eventually full national coverage.
Marrying ambition with action – and financing.
The IRC and WSUP now bring their considerable capacity, results and experience to Everyone Forever in ways that take the vision and its supporting implementation to new and inspiring heights.  The Millennium Water Alliance is starting to support the spread of Everyone Forever in Honduras and possibly Guatemala.
Such work offers the possibility that full, lasting coverage could actually be possible if sector actors, in partnership with governments in Africa, Asia and Latin America, begin to think, finance and implement differently.  If we actually dare to match our ambitions with our programming.