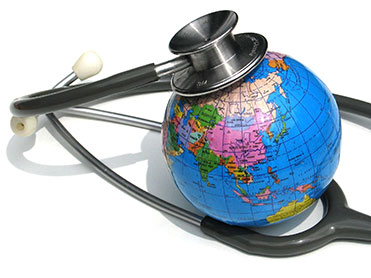 The State of Global Health: Key Trends, Challenges and Opportunities
In advance of the many health-related discussions to take place in September at the Clinton Global Initiative, the Social Good Summit, UN week and other such events, the Skoll World Forum asked some of the world's leading voices in global health to paint a comprehensive picture of key trends, challenges and opportunities to realizing healthcare access and treatment around the world. *In partnership with Forbes, a new post will be published everyday through Friday, August 9th. Check back for more!*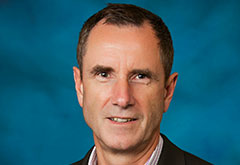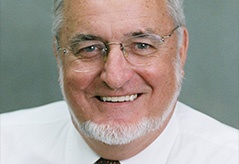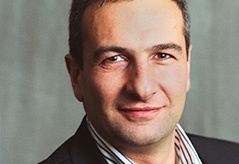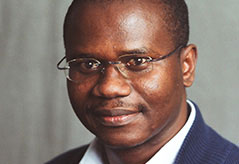 Disruptive Innovation in the Poorest and Most Remote Places in the World
Disruptive Innovation in the Poorest and Most Remote Places in the World
August 5, 2013
Rahim Kanani: It's been just about one year since you joined PATH as CEO. What are some of the early lessons you've learned in terms of managing and leading an international nonprofit focused on global health?
Steve Davis: Running a large INGO, particularly one like PATH, is really not that different in terms of the complexity, performance expectations, or leadership challenges that I have managed or experienced in other global organizations—as CEO of Corbis, as the head of McKinsey & Company's social innovation practice, on the board of Crucell, and others. PATH has a rich innovation agenda and is deeply engaged with private-sector and public-sector partners around the globe. The real difference between PATH and the other organizations I've led lies in our mission-driven focus—to save lives and drive more equality in health access around the world.
Of course, I am constantly advancing many of the lessons you have to brush up on as a new leader: the incredible importance of listening, how to respect and build upon the legacies and talents of the past while moving forward with a change agenda for the future, how to demonstrate both flexibility and clarity at the same time. I keep telling my staff that I'm impatient. I come from a hard-driving background in my previous work where I jumped into the fray, even if I wasn't the guy with decades of expertise, and acted quickly to advance new ideas and see results. I'm now in the position to help PATH build on our more than 35 years of transformative innovation and make our impact even greater. It's exciting, but it does take time. Sometimes I have to remind myself to slow down.
I think one of the biggest lessons I've learned over the past year, and which I'm still learning, is how to put a truly global lens on everything we do. I mean this in terms of sourcing innovation, listening closely to the demands and needs of our country partners as customers, and introducing disruptive innovation in the poorest and most remote places in the world.
It is very hard to change the way folks internally and externally think about and adapt to the extraordinary shifts in today's geo-political realities we are all experiencing, which affect the why, where, and how of creating, adapting, adopting, and scaling up innovation. Innovation today is moving in all directions and coming from all places, countries are taking more ownership of their health solutions and calling for solutions tailored specifically for their populations, funders are feeling the effects of global austerity and pushing for more value for money and demonstrated outcomes, and new players with different resources and opportunities are emerging from every corner of the globe.
But our work reflects all of this. For example, we're collaborating with several public and private partners to develop a new, more affordable rotavirus vaccine in India for developing countries' specific needs. India's Department of Biotechnology and Bharat Biotech are leading the way, and it's the first time an effective rotavirus vaccine like this has been developed exclusively in India. We're using a non-traditional model, drawing on India's growing capacity and expertise, to create a new option that will cost US$1 a dose to protect children in poor countries from the most severe and lethal cause of diarrhea.
Rahim Kanani: Coming from your most recent role as global director of social innovation for McKinsey & Company, what were some of the ideas and insights you carried forward from that experience to this new position at PATH?
Steve Davis: Running McKinsey's social innovation practice globally not only gave me exposure to many of the key players and issues in global health and development, but it really helped me understand the discipline of innovation that I did not fully appreciate earlier, even in my role as an Internet entrepreneur at Corbis. I have studied and tested the art and science of innovation, what it really takes to get something created and developed with an outcome and customer in mind, and how we must incorporate scale-up in every innovative process. My work at McKinsey really helped me think and act on those steps more deliberately.
That foundation is extremely helpful at PATH. We actively manage a portfolio of literally hundreds of social innovations, such as behavior change interventions and implementation science models, and product innovations like drugs, devices, diagnostics, and vaccines. I truly appreciate that innovation can happen in every discipline and across every stage of the value chain, from pure ideation, to adaption, to adoption and introduction, to scale up.
I also appreciate that some of the best innovations come in small packages. In May I traveled to a poor, rural clinic in a township in South Africa where PATH is working to improve the health of women and children. The head nurse of the clinic—this funny, gritty, hardworking woman—was leading me on a tour of the clinic, talking about the challenge of protecting the lives of the dozens of women who give birth there every month, when I noticed the government-issued logbook she uses to record data on all of her patients. She had hand-drawn extra columns in the pages of the book to record additional information that she deemed necessary to provide her patients with the best care possible. It struck me as a cogent example of a small innovation that is no doubt making a huge difference in saving the lives of more moms and babies. Now we need to figure out how to take her innovation to scale and make it stick.
I see PATH not as a Seattle-based global health nonprofit but as a social innovation enterprise where we are pushing the boundaries of what it means to be innovative within the health space. We've been disrupting traditional thinking and approaches—drawing outside the lines, you could say—since the 1970s. It's in our DNA. Yet I joke that we're the only global nonprofit with a budget of more than $300 million that no one's heard of. I was a member of PATH's board of directors for several years before I became CEO, so I'm deeply familiar with our amazing legacy of innovation. I want to be sure we remain competitive, strategic, relevant, and effective.
Rahim Kanani: Often when we talk about leadership, we're focused on the internal dynamics of an organization, but how are the external trends, challenges and opportunities in global health shaping the way in which PATH moves forward?
Steve Davis: This is a very interesting time in global health, and in global development more broadly. I've been talking a lot recently about the changes in innovation that are shaping what we do. There is more distributed innovation everywhere—ideas no longer travel just from west to east or north to south. Now we're seeing, for example, Indian manufacturers develop new vaccines for African countries, and great ideas from research and development all the way to last-mile delivery coming from all parts of the globe. There's also growing demand from countries and communities to meet their specific needs, which is actually something PATH has done since the 1970s and something we're going to do even better.
Other factors are also influencing what we do going forward: policy changes in relation to the development of new technologies and markets, changing demographics and living standards, a shifting disease burden including a rise in noncommunicable diseases, and the global austerity measures and emphasis on outcomes and value for money that I mentioned earlier. We have to be nimble and adaptable to make sure we can continue to successfully navigate these shifts.
We have almost four decades of excellent, dynamic work under our belt as PATH has found its sweet spot and made measurable impact on global public health. Now we're taking these external factors into account to bring even more innovation to scale. In the last year since I started as CEO, I've looked very carefully at what we do and how we can be even more deliberate and effective in driving transformative innovation and reaching the poorest communities with powerful solutions. We're tightening our focus on demonstrating outcomes, meeting demand, innovating to scale, and collaborating for the greatest impact. And we're doing this across the value chain of product and service development, from research and design to scale-up and applying our solutions.
We're continuing to strategize how we can stay ahead of the curve as we accommodate our own changes at PATH. Our budget, staff, and breadth have grown exponentially in the past ten years in tandem with these external factors. We're continuing to look at new funding options, such as incorporating more corporate shared value initiatives into our mix, and considering the next-generation model for our in-country presence as we redefine the boundaries of what's possible in global health. It's a very exciting time to be working in this space.
Rahim Kanani: PATH prides itself on being a "catalyst for global health" — what are some of the programmatic examples in which that vision comes to life in terms of acceleration and impact?
Steve Davis: The first one that comes to mind is the MenAfriVac® vaccine that we brought to sub-Saharan Africa at the end of 2010 to address group A meningitis epidemics. The meningitis A conjugate vaccine has reached more than 103 million people in the meningitis belt of Africa since its introduction, and there hasn't been a single case of meningitis A in those who have received the vaccine. In fact, surveillance data just showed that the number of meningitis cases reported this year is the lowest it's been in ten years. PATH worked with the World Health Organization, with funding from the Bill & Melinda Gates Foundation, to develop a vaccine that would be effective, affordable, and designed specifically for African countries' needs.
This is a really powerful example of how we can be a catalyst. We listened to what African leaders were telling us they needed, then worked with several partners around the world to find the vaccine technology, source the components, and manufacture the vaccine at a cost of less than US$0.50 cents a dose—all within less than a decade. The Serum Institute of India embraced our goal and helped make the affordable vaccine a reality. Now, the two dozen countries that have been crippled by meningitis epidemics for more than a century can focus their resources on other pressing health concerns. They can move on to improve their populations' health in other ways.
Another example is PATH's work to develop water filters to reach more families with safe drinking water and help prevent common diseases like diarrhea, which is one of the leading causes of death in young children. Last year, we created design guidelines that are now being used by three Chinese manufacturers to sell low-cost filters to low-income households in Asia and Africa. The filters are produced on a common interface, making them interchangeable and ensuring consumers have choices and competitive pricing. Before we designed the filter, we conducted extensive user research to make sure it's something consumers will actually use—the right shape, easy to assemble, nothing too flashy. We used microloans, commercial partnerships, and other creative, market-based strategies to reach hundreds of thousands of people. These families now have a better chance of protecting their children from waterborne illnesses.
Rahim Kanani: Lastly, how is technology helping to redefine the boundaries of healthcare access and treatment in the developing world, and what stands out to you as the most promising of interventions fueled by the proliferation of mobile?
Steve Davis: Mobile technologies are definitely a growing tool for health workers in developing countries. We're using mHealth to track cases of tuberculosis, access children's immunization records, monitor the temperature of vaccine coolers, and even manage the safe pasteurization of donated breast milk for babies.
One of the most promising mobile interventions I'm seeing right now is our mobile midwife platform. It gives midwives in rural areas a mobile device that provides on-the-spot guidance for making clinical decisions, collecting data, and educating patients so that these midwives can provide even better care for mothers and babies. It's breaking down boundaries to care and helping more families get access to high-quality health services, even when they live a day's walk from a clinic.
But we have to be careful not to see mHealth as a silver bullet. It's a complement to other technologies beyond just mobile-based solutions that have great potential for reaching even more people with important care and treatment. One of PATH's most far-reaching successes is the vaccine vial monitor. It's a small sticker, about the size of a pencil eraser, that shows whether a vial of vaccine has been exposed to heat. It can tell health workers whether vaccine has been damaged or is still potent. It's been used on more than 3 billion vaccine vials since 1996 and saves the global health community at least US$5 million per year.
There are many more good technological ideas in the mix for improving health. Bar codes that effectively track vaccines through distribution channels or software for managing vaccine cold-storage equipment can help strengthen countries' infrastructure backbone and extend the reach of lifesaving solutions to even more people.