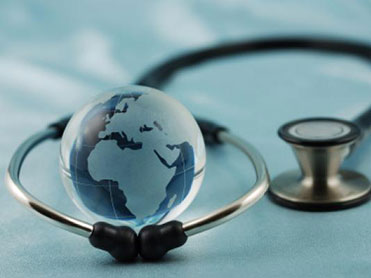 Up for Debate: What are some of the biggest challenges in global health today, and how do we address them?
April 7 marks World Health Day, so we asked some of the world's leading authorities on global health to weigh in, share their insight, and discuss not only the challenges we face, but also the ways in which we can address them. Published in Partnership with Forbes, contributors to the discussion include Andrea Coleman of Riders for Health, Rebecca Onie of Health Leads, Paul Farmer of Partners in Health, Gary Cohen of Healthcare Without Harm and Larry Brilliant of the Skoll Global Threats Fund. This debate will also set the stage for a larger discussion at this year's Skoll World Forum in Oxford, UK. Watch the live stream April 10-12 by clicking here.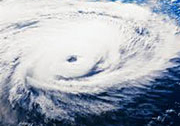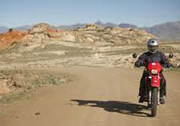 Realigning Health with Care
Realigning Health with Care
April 8, 2013
Co-authored with Paul Farmer, chair of the Department of Global Health and Social Medicine at Harvard Medical School, Chief of the Division of Global Health Equity at Brigham and Women's Hospital, and co-founder of Partners In Health. 
Three years after the passage of the Affordable Care Act, the U.S. is making progress on healthcare—but we are still stuck. Heated discussions about mandates, incentives, and cost curves persist.  In hospitals and clinics across America, the same challenges grind on—ironically poised to become bigger now that the system will serve more patients, without any additional doctors.
The good news is plenty of nations around the world achieve better health outcomes despite severe shortages of dollars and doctors.  Now that U.S. healthcare costs are approaching an eye-popping 25 percent of GDP and barely 30 percent of U.S. doctors work in primary care, it is time for us to pay attention.
The U.S. sought advice about counterterrorism from Israel after 9/11 and from Kosovo about post-disaster reconstruction after Hurricane Katrina. America needs now to look beyond our own shores to shed the healthcare inefficiencies and inequities born of habit and history.
We can learn useful lessons not from the usual comparison countries—industrialized nations with large national healthcare systems—but from resource-constrained nations which have no choice but to do more and better with less.
From Haiti and Rwanda to Mexico and Malawi, three basic truths have evolved: broadening the definitions of healthcare product, place, and provider can deliver much more for less.
Broadening the healthcare product means acknowledging that it takes more than medicine to advance health—it also takes food, heat, housing, and other basics without which health radically declines.  Today, doctors in America practice a "don't ask, don't tell" policy when it comes to these necessities.  Since they don't know how to help with food at home, many don't ask if there is any—even if the medicine they're prescribing is marked "take with food."
In Haiti, we learned a proverb that captures that insight more pointedly: "Giving medicine without food is like washing your hands and drying them in the dirt."  Just as doctors refer patients to other specialists who boost health, they should be able to refer them to basic resources.
The U.S. can also get better health with fewer resources if we broaden the healthcare place: "exporting" medical services to easier-to-reach locations like shopping malls and community centers, and "importing" connections to healthy food, safe housing, and other community-based resources into clinics.
About 3 million patients pass through America's nearly 150,000 clinic waiting rooms daily.  What do they do there?  They sit.  Is this the best American ingenuity can do?  If we stocked those rooms with information about food, heat, housing, and exercise, we could advance health in the place designed to do that.  If airports can become shopping malls, and McDonald's can become playgrounds, surely we can reimagine clinic waiting rooms to be a place where you go to get the resources to stay healthy.
Finally, healthcare systems developed in scarcity broaden the definition of provider to include not just doctors and nurses, but also paid community health workers and other lay health workforces who help with patient follow-up, resource connections, coaching, and advocacy.
Partners in Health calls these workers accompagnateurs—community members trained and employed to "walk with" patients, lending them medical advice and assistance as well as emotional support.  Because they share the patients' language and culture, they often do better than medical professionals would, even if they had the time. In Africa, a program called Mothers2Mothers trains moms with HIV to work alongside doctors and nurses to help other HIV-positive mothers adhere to their antiretroviral treatments and get their babies tested for HIV.
Broadening product, place, and provider works here, too.  The model developed by Heidi Behforouz and her U.S.-based Prevention and Access to Care and Treatment Project hires community health workers to help patients take medicines, communicate with doctors, and access social services—resulting in a 16 percent decrease in patients' Medicaid expenses.
Similarly, in six U.S. cities, Health Leads enables physicians and other healthcare providers to "prescribe" food, heat, exercise programs, and other basic resources their patients need to be healthy — and deploys nearly a thousand trained college student advocates into clinic waiting rooms to work side-by-side with patients in securing these resources.
Programmatic details can vary, but if you engage a wider base of providers to deliver a broader healthcare product in a more accessible place, you get better healthcare for less.
Renowned surgeon Atul Gawande argues that the true frontier of medicine is not knowledge, but execution—that healthcare providers fail not at knowing what to do, but at doing what they know.
The same is true in healthcare generally.  Decades of investment have taught the world how to improve health amid scarcity.  Now is the moment for America to apply those lessons here.