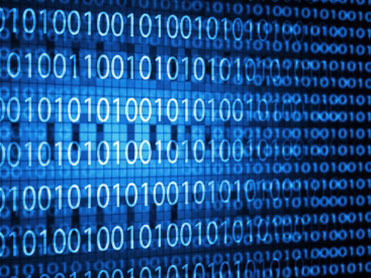 Up for Debate: How Can Big Data Have a Social Impact?
Big Data has the potential to transform development and accelerate social progress around the world, but there are issues surrounding understanding, ownership, privacy, capacity, measurement and more that need further dialogue and discussion. The Skoll World Forum on Social Entrepreneurship partnered with the HBR-The Bridgespan Group Insight Center on Scaling Social Impact to surface key insights and practical lessons in harnessing the power of data for large-scale social impact. This debate will also set the stage for a larger discussion on the topic at this year's Skoll World Forum in Oxford, UK.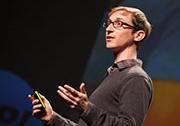 Founder and Executive Director, DataKind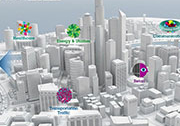 Vice President, Global Citizenship Initiatives, IBM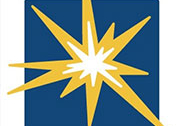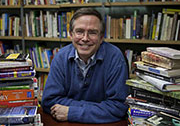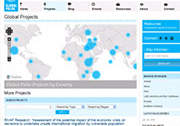 Director, UN Global Pulse, United Nations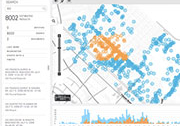 Moving from Big Data to Big Wisdom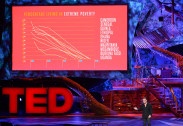 Moving from Big Data to Big Wisdom
March 28, 2013
Published in Partnership with Forbes
During the 1969-1970 school year, Raymond Wolfinger was teaching a graduate seminar at Stanford University when he responded to one student's derision of the explanatory power of stories with the rejoinder, "The plural of anecdote is data."
More than 40 years later, the phrase has been twisted and corrupted in its retelling – to the point that its near-opposite seems to have gained more traction as a refrain in teaching and evaluation circles.  Today, one is equally or even more likely to hear this nugget: "The plural of anecdote is not evidence."
Each of these two statements has resonance for our social sector today.  And applying the transitive property to the two phrases, one gets at an important formulation for our "Big Data" times: "Data is not evidence."
The first statement that anecdotes are data is playing out as new information technology makes it even easier to turn stories into snapshots of mood and opinion.  This is not just the stuff of Twitter analyzing tweets to judge the status of the presidential horserace.  For example, using a tool called Sensemaker, GlobalGiving worked with its partners around the globe to gather and analyze thousands of stories in order to identify successful development projects from the patterns of perspectives.  Last year, GlobalGiving published a "field guide" that describes their methods so that others might apply them.  With these and other sensors and sensemaking tools, the plural of anecdote can truly become data.
However, I think the caution in the second adage is still warranted.  Today, stories may get aggregated into mineable datasets, but the work of turning this data into "evidence" — that is information which is helpful in forming a conclusion or hypothesis — involves something more.
Data is at the base of a hierarchy of understanding.  It is the raw material for evidence and greater understanding.  Only when we link data together do we begin to see concepts, questions, and context emerge as "information."  Only when we begin to structure, interpret, and evaluate that information do we gain the insights which form the basis of "knowledge."  And knowledge leads to "wisdom" only when we begin to synthesize, weave, and apply this knowledge to other and new situations.
So I'm left with a question and a challenge for the social sector: how might we accelerate this conversation about Big Data into one about Big Information, Big Knowledge, and Big Wisdom?
At the Bill & Melinda Gates Foundation, my team is working on two relevant efforts.
On the new "Markets for Good" site we are hosting a conversation about what we are calling the social sector's "information infrastructure."  Inspired by thinking and work done by online giving platforms and others over the years, we and our partners are gathering ideas about how we might upgrade this infrastructure.  We are looking for ways to lower the cost of data collection, increase the incentives for information sharing, and ultimately help to organize knowledge and wisdom in the social sector in a way that yields "more good."  If you have enjoyed the themes of this month's Harvard Business Review series on data and technology, I encourage you to check out the Markets for Good concept paper and contribute to the conversation online.
More recently, we and LiquidNet for Good partnered to launch a Grand Challenges Exploration competition to source groundbreaking ideas for "increasing the interoperability of data for social good."  Data sets are often isolated, fragmented, and hard to use.  We can easily become distracted or overwhelmed by simply collecting or contributing data – never finding time or resources for the linking and analysis that leads to insight and wisdom.  So this grant challenge — each winner receives a grant of $100,000 — will hopefully provide some additional fuel and funding to address this problem.
Our efforts are but two in an increasing list of initiatives exploring how the social sector might better use data and information from various angles and perspectives.  We are encouraged to see all this activity — geeks and factivists that we are.  But ultimately I want to see our sector shoot higher than "Big Data," and keep its eye on the prize of "Big Wisdom."  Our goal should not be about data for data's sake.  Nor is it about replacing commitment, passion, stories, and intuition with numbers and heat maps.  It's about using data as the basis for better and richer knowledge about the challenges we face, the solutions we're applying, and the progress we're making.
When our social sector is successful at moving our attention and allocating more resources up the chain from data to information to knowledge and to wisdom, that will truly be an anecdote worth retelling.