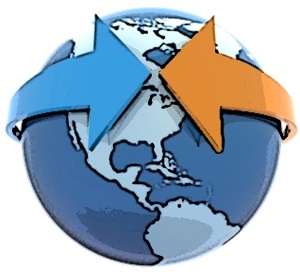 From Potential to Action: Bringing Social Impact Bonds to the US
In 2011, almost 50 years after President Johnson declared a "War on Poverty," the Census Bureau reported 46 million Americans living below the poverty line. That people are still struggling suggests solutions are not reaching everyone who needs them. Enter the Social Impact Bond (SIB), a new approach to help scale proven solutions to social problems.
Although currently piloted in only one site, the Social Impact Bond is generating a great deal of interest. For that reason, McKinsey & Company recently reviewed this new approach. Our upcoming report, From Potential to Action: Bringing Social Impact Bonds to the US will be released later this Spring.
What is a SIB?
Social Impact Bonds are not a debt investment despite their name. SIBs are a multi-stakeholder partnership that can help government transition from existing remedial programs to higher-impact, lower-cost preventive solutions. Structured as a pay for performance contract, SIBs shift the financial risk of implementing a proven, alternative program from government to investors. This allows government to bring alternative social programs online while keeping existing programs stay in place. The new program is selected to deliver taxpayer benefits and broader benefits to society such that government will eventually transition from existing remedial programs over time.
Working closely with government, an intermediary raises capital from socially-minded investors, selects the service provider and the program intervention, contracts with government, partners with an evaluation advisor to monitor and analyze interim results, and works with an independent evaluator to set and measure performance targets. If pre-set performance targets are achieved, the government pays the intermediary an agreed amount representing a return to investors plus a bonus for the intermediary and service provider.
Benefits of SIBs
We see SIBs as offering three major benefits:
A Tool for Scaling: SIBs fill a critical void, structuring the critical handoff between philanthropy (the risk capital of social innovation) and government (the scale-up capital of social innovation) to bring evidence-based interventions to more people. SIBs do this by effectively aligning incentives among a broad set of stakeholders and shifting financial risk away from government.
Support for Government Performance Transformation: SIBs help government move toward paying for results rather than paying for activities, and reallocate resources from remediation to prevention.
A Reward for Investing in What Works: By funding evidence-based programs, SIBs reward the investment in assessment and the focus on managing to outcomes many nonprofits, foundations and others have made.
SIBs Catalyzing Change
It is important to remember that SIBs are simply a tool to shift the system to work better for people. Whether or not SIBs themselves become a popular approach to scaling interventions, they have generated enthusiasm for finding new ways to address persistent social problems. The model's basic tenets—increased multi-stakeholder collaboration, focus on results, and alignment of incentives—are key to addressing myriad social sector challenges. If SIBs galvanize a new wave of innovation, their impact will be truly significant.
Questions
What have you encountered as the biggest barriers to scaling?
What are other ways government can support scaling social change?
In addition to collaboration, focus on results, and alignment of incentives, what else do you think contributes to social change?
Join Laura Callanan, with the Social Sector Office of McKinsey & Co, in the conversation.