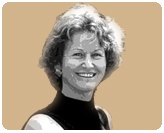 Interview with Elizabeth Bara, Executive Director of ASAP Africa
CLICK on the player to listen to this 8 minute interview, or on the link below to download the audio file to your desktop.
Get the Flash Player to see this player.

Download the Podcast
In the Peace Corps, Elizabeth Bara taught math and science at the high school level. She is also a coffee roaster – she and her husband started a coffee roasting company, On Safari Coffee, which offers coffee to non-profits for fund raising at no upfront costs and allows them to make a 100% profit. On Safari buys fair trade coffee from around the world and provides it at cost to NPO, packaged with their name on the label. They can then mark it up 100% for sale.
She says that she is definitely a social entrepreneur – which she defines as a person who continues to be a business person and a consumer but does it in a way that causes the least amount of damage to the world while they enjoy life.
Her role extends beyond coffee to ASAP Africa, which she and her husband started when they returned to the US. ASAP Africa, with 30 staff in Zimbabwe, focuses on education and entrepreneurship. One of their projects is a village savings and lending project they run jointly with CARE International. They provide training to local women who pool money that is then lent to individuals to start businesses. The loans are paid back with interest, growing the pool. They use microfinance and savings clubs as tools because it works well with the poorest of the poor and the hardest to reach. They combine microfinance with AIDS awareness, medical health, and other training.
Several incidents during her Peace Corps service taught her important lessons. Elizabeth Bara came home one night and found that a local man was raping her roommate. She tried to stop it but couldn't. When she tried to get help from the neighbors, she was told there was nothing that could be done, and she was even ridiculed the next day for even trying – which taught her that women in Zimbabwe needed empowerment as much as anything else. She started to gear her microloans and other programs to empower women.
At first she got resistance from the men, but the women developed skits to convince the men that empowered women were a good thing in their lives – they could bring material wealth and a better life for the men.
Her advice to social entrepreneurs is to never give up. Believe in what you are doing, understand you will have good days and bad days, but focus on the good you are doing.



CLICK on the player above to listen to her interview.
Feel free to leave a comment or a question below if you wish.