Many have railed against globalization for its detrimental impact on the developing world. New voices are making the case the same forces of globalization can create opportunities for the poor. Join us for this two-part discussion as we explore the issues on the role of the private sector in development and on cross-sector partnership. This event is sponsored by WRI, in conjunction with their conference, "Eradicating Poverty through Profit", December 12-14 in San Francisco. For more information, see
http://povertyprofit.wri.org
Al Hammond, Janine Firpo and Bharat Kakkad espouse private sector approaches to alleviating poverty. WRI's "Eradicating Poverty Through Profit" conference will explore such business strategies in detail. But if large companies sell basic goods and services to the poor—even if they do so at prices that low-income households can afford and in ways that create jobs and expand buying power—does that represent enhanced opportunity and improved quality of life, or exploitation? What does it depend on? What can business and non-business entities do to shape win-win outcomes?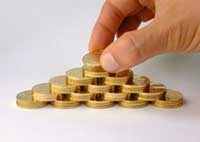 The following excerpt is made available with the permission of Wharton School Publishing.
The Fortune at the Bottom of the Pyramid By C.K. Prahalad
From Chapter 1 – The Market at the Bottom of the Pyramid
Turn on your television and you will see calls for money to help the world's 4 billion poor–people who live on far less than $2 a day. In fact, the cry is so constant and the need so chronic that the tendency for many people is to tune out these images as well as the message. Even those who do hear and heed the cry are limited in what they can accomplish.
For more than 50 years, the World Bank, donor nations, various aid agencies, national governments, and, lately, civil society organizations have all fought the good fight, but have not eradicated poverty. The adoption of the Millennium Development Goals (MDG) by the United Nations only underscores that reality; as we enter the 21st century, poverty–and the disenfranchisement that accompanies it– remains one of the world's most daunting problems.
The purpose of this book is to change that familiar image on TV. It is to illustrate that the typical pictures of poverty mask the fact that the very poor represent resilient entrepreneurs and value-conscious consumers. What is needed is a better approach to help the poor, an approach that involves partnering with them to innovate and achieve sustainable win-win scenarios where the poor are actively engaged and, at the same time, the companies providing products and services to them are profitable. This collaboration between the poor, civil society organizations, governments, and large firms can create the largest and fastest growing markets in the world. Large-scale and wide-spread entrepreneurship is at the heart of the solution to poverty. Such an approach exists and has, in several instances, gone well past the idea stage as private enterprises, both large and small, have begun to successfully build markets at the bottom of the pyramid (BOP) as a way of eradicating poverty.
As you turn these pages, you will discover companies fighting disease with educational campaigns and innovative products. There are organizations helping the handicapped walk and helping subsistence farmers check commodity prices and connect with the rest of the world. There are banks adapting to the financial needs of the poor, power companies reaching out to meet energy needs, and construction companies doing what they can to house the poor in affordable ways that allow for pride. There are chains of stores tailored to understand the needs of the poor and to make products available to them.
The strength of these innovative approaches, as you will come to appreciate, is that they tend to create opportunities for the poor by offering them choices and encouraging self-esteem. Entrepreneurial solutions such as these place a minimal financial burden on the developing countries in which they occur.
"The strength of these innovative approaches…is that they tend to create opportunities for the poor by offering them choices and encouraging self-esteem."
To begin to understand how all of this is remotely possible, we need to start with some basic assumptions: First, while cases certainly can be found of large firms and multinational corporations (MNCs) that may have undermined the efforts of the poor to build their livelihoods, the greatest harm they might have done to the poor is to ignore them altogether. The poor cannot participate in the benefits of globalization without an active engagement and without access to products and services that represent global quality standards. They need to be exposed to the range and variety of opportunities that inclusive globalization can provide. The poor represent a —latent market" for goods and services.
Active engagement of private enterprises at the BOP is a critical element in creating inclusive capitalism, as private-sector competition for this market will foster attention to the poor as consumers. It will create choices for them. They do not have to depend only on what is available in their villages. If large firms approach this market with the BOP consumers' interests at heart, it can also lead to significant growth and profits for them. These characteristics of a market economy, new to the BOP, can facilitate dramatic change at the BOP. Free and transparent private-sector competition, unlike local village and shanty-town monopolies controlled by local slum lords, can transform the —poor" into consumers (as we illustrate with examples). Poverty alleviation will become a business development task shared among the large private sector firms and local BOP entrepreneurs.
Second, the BOP, as a market, provides a new growth opportunity for the private sector and a forum for innovations. Old and tired solutions cannot create markets at the BOP.
Third, BOP markets must become an integral part of the work of the private sector. They must become part of the firms' core businesses; they cannot merely be relegated to the realm of corporate social responsibility (CSR) initiatives. Successfully creating BOP markets involves change in the functioning of MNCs as much as it does change in the functioning of developing countries. BOP markets must become integral to the success of the firm in order to command senior management attention and sustained resource allocation.
There is significant untapped opportunity for value creation (for BOP consumers, shareholders, and employees) that is latent in the BOP market. These markets have remained —invisible" for too long. It is natural for you to ask this: If all of this is so obvious, why has this not yet occurred?

m.i.zuberi – Oct 26, 2004 7:42 pm
(#1 Total: 31)
university of rajshahi
Dream come true ??
Dear friends, This is a dream. It is very rare that dreams can materialize in the real world. I agree that there are MNCs and rich people who are sincere and can make things happen. But they are largely out numbered and their efforts rarely meaningfully translated into action. It is always progressing to go ahead and cross the hurdles. So, we must welcome such efforts and try to strengthen them.
M.I.Zuberi, university of Rajshahi, Bangladesh
mohammad – Oct 27, 2004 6:02 am
(#2 Total: 31)
Ahsan
Think of dreaming!!
Dear Friends,
Youth employment is the right soluation for poverty eradication also other parts have to be enlightend
mohammad – Oct 27, 2004 6:28 am
(#3 Total: 31)
Ahsan
Homestead based agro-production self-employment and human resource training attended with reproductive health care management with nutrition supplement!!
Homestead based constitutes almost 40% of the total area of Bangladesh. Land and work use planning of the homestead land remain outside the over all planning of the government while these the land of the area remain at the direction of the private owners most of who are not used to concentrate to this land so much as it should be done on national planning. Moreover, many homesteads remain left out for the long absence of the owners at work and other have little or no logistic to gone planned agro-economic activities. It has attempted to concentrate upon this chapter of homestead capital for exploring five capitals out of the homestead land use.
We have attempted to root out the five capitals through exploration of these by the people of the homestead and by subsiding credit to the homestead. The homestead groups are consisted of the population of all-household of the homestead and they are the activist on the five capital development at home. When a targeted area of homestead are marginalized under the program, a next area of homestead are captured and the program.
All population of each homestead is converted into human resources through training and other capital management. Even the child labor is highly accord at the homestead under the parental care and as such children are saved from abusing by others them the parents. The children are also offered scope of education and health care at the homestead management under the parental care. The program constitutes the whole development of the human into resources with reproductive health care awareness and nutrition supplement on self-help. Together with financial, social, physical and natural capital development along with security of annual food and health safety including social and financial security. A total program of sustainable economic development.

jrp – Oct 27, 2004 6:34 am
(#4 Total: 31)
Venable LLP
–Your Message Title Here–
–Your Message Here– I am working for a human rights group that works on behalf of victims of forced labour (bonded labour and sex trafficking) and urban slum dwellers) Is anyone aware of any businesses that have had a significant impact in terms of creating jobs for any of the following poor populations:
1. former bonded labourers
2. former commercial sex workers
3. slum dwellers
thanks
mohammad – Oct 27, 2004 7:31 am
(#5 Total: 31)
Ahsan
Five capital!!
You have development physical assets comprise capital that asserted by economic production process. Buildings/ hut/irrigation canals/roads etc. In economic terms, physical capital is a producer good as contrasted to a consumer good.
All physical assets will be utilized in productive process and will be a source of livelihood earning when it is used to generate income flows for its owners.
The non productive capital will be enforced to be asset list of physical capital through close exploitation.
The physical capital finally refers to basic infrastructure (Transport, shelter, communication, energy)
Extended capital forming activities
-Small paltry farming with birds keeping.
-Food making process like khai, Mori and processed for marketing.
-Net making.
-Boat building.
-Fish catching.
-Small trade as suited to the household trade.
-Old garment business.
-Sewing machines/servicing.
-Grocery shop/mobile shop from nearby Bazaar to another Bazaar/hat days.
-Carrying of goods by boat or rickshaw van or rickshaw where ever suitable.
-Any manufacturing/ bakeries/ factories. Sweat making/ Jilape/Batasa/ ghee making etc. marketing bag making of local leafs.
-The labor like father, mother, young child/ Children together will form the labor forces to ascertain capital according as directed or according as the homestead owner suggests better.
-Small diary farming, milking cow/ one or two and other daily income port folios.
-Black Bengal goat farming.
If you have any question about five capital development.
Let me know. I can help you out.
Mohammad Ziaul Ashan Director, OSDUY

hroeder – Oct 27, 2004 8:20 am
(#6 Total: 31)
Cincinnati Labor Agency for Social Services
Resources
Wealth, and the resultant poverty, must, ultimately be based upon the planetary resources. These are no unlimited. With limited resources, then the matter becomes one of distribution, not of creating more wealth. Because to create wealth, one must take from someone else.
And even Mother Russia has given up belief in global socialism.

Al Hammond – Oct 27, 2004 11:05 am
(#7 Total: 31)
World Resources Institute
What's in it for the Poor?
Hi, I'm Al Hammond, and I've been researching private sector strategies that could help the poor, and thus make globalization and global market processes work for the poor, for that past 4 years. In conjuction with Professor CK Prahalad and others, we have documented a number of win-win business models. I realize that such approaches are still controversial, and that examples of corporate practices that have not benefited the poor still come readily to mind. I thought it might be useful to lay out some of the findings about how business activities can help poor communities and households.These include:
1) breaking local monopolies of traditional goods and services, whether credit, or water, or agricultural inputs. Often local middlemen are the most exploitive of all, and a large company that rationalizes the supply chain can lower price and improve quality, providing competition to the local middlemen in ways that benefits poor people. microfinance is a classic example; or see the e-choupals that ITC has deployed in India (case study link at http://povertyprofit.wri.org/resources ), which now reach 4 million farmers offering lower price inputs and higher prices for their grain than the local (monopoly) auction markets.
2) Providing access to empowering technologies and/or information. In the example above, ITC provides internet access to market prices, empowering farmers. Internet kiosks, such as those provided by n-Logue, Drishtee, can often play a similar role. So can cell phones, such as those provided by Smart Communications in the Phillipines, which makes pre-paid text-messaging units available in very small units ($.03), within the range of virtually everyone–enabling people to find jobs, sell goods, even do remittance transactions; virtually all of the 14 million customers Smart serves are very low income, yet the company is growing rapidly and is profitable.
3)Creating jobs. HLL's Shakti distribution system for consumer products aims to creat 500,000 self-employed entrepreneurs. Grameen Phone has close to 100,000 entrepreneurs providing village phone service. Vodacom in South Africa has more than 10,000 entrepreneurs who own and manage community phone shops. These are big, profitable businesses who are also creating jobs and wealth for local entrepreneurs–both win.
In effect, these companies are extending commercial activities and market processes down to the village level–and in ways that are, we believe, beneficial to customers and local partners, as well as to the company. In fact, we think these mutual benefits are closely linked–that, in most cases, large companies will succeed commercially in selling to poor people if they also serve their real needs and create real local value and trust. If that's true, then it is not a matter of enlightened leadership, but of extending the market processes that characterize global economic integration clear down to the village level–so that poor people can benefit from choice, market competition, and better price and quality, employment opportunities, etc., just as other (middle class) consumers do. It is this potential overlap between the needs of large companies for growth and what they need to do to succeed in low income communities, and the needs of the poor, that is truly a huge opportunity. And it suggests that a key step to making globalization work for the poor is to get large companies to stop ignoring the poor and instead take them seriously as a market.
I'll add additional findings in a separate post.

Emma69 – Oct 27, 2004 11:26 am
(#8 Total: 31)
The Private Sector Development and the Legal System
Dear all greetings,
First of all it is a pleasure to be part of this discussion about poverty, the private sector and future directions toward equitable and sustainable development endeavours.
As illustrated in the excerpts from: "The Fortune at The Bottom of the Pyramid"; poverty alleviation has encountered significant shifts in terms of applications and outcomes.
Nonetheless, despite as some might argue controversial results to attack the root causes of poverty, the hopes toward bright futures and access to basic social provisions for all are still intact as new directions for policymaking and macro-economic management have been meddling with strong urges to mix the conditions of structural reforms along with societal matters.
To inquiry about these principles, norms and standards in development practice and policy, the role of the private sector should become and important instrument as means to convey and articulate pro-poor policies. These contexts having to take into consideration the nature of locally-driven economic development, with the necessities and expansion of equity in terms of employment generation and inequality reduction. These aims moving toward the identification of appropriate socio-economic typologies, where income distribution partake the nexus of growth as vehicle for change and informed policymaking.
Furthermore in this debate though for the stance of entrepreneurship development and expansion of opportunities for the poor, the relevance of state interventions are sine qua non as means to enforce and implement the right legal systems to support reforms and institutional arrangements.
These elements not trying to re-invent the wheels, but rather to tackle pro-poor policies in line with the capacity to enhance assetts, and trading activities. Therefore behind the notion of inclusive capitalism, also prvailing the nature of the legal system as mechanism to foster social cohesion and sistematic integration of informal activities into comprehensive development agendas to broaden economic growth with enlargement of capability at the individual and community levels.
Regards,
Emmanuel Asomba
Advisor,
Development Gateway: Poverty
http://topics.developmentgateway.org/poverty

Al Hammond – Oct 27, 2004 11:41 am
(#9 Total: 31)
World Resources Institute
What's in it for the poor, part II
Some additional insights from several years of research by Professor CK Prahalad, Professor Stu Hart, and others I have been privileged to work with. 4) One of the key insights that has proved revolutionary (especially in the thinking within large companies) is it is possible to create or enhance the capacity to consume by poor households. One way is to finance purchases, even as small as a cooking pot or blanket. Casas Bahia has become Brazil's largest retailer and one of its most successful finance companies by doing just that, selling (and financing) almost exclusively to low-income communities. A second, more novel approach is to reduce the unit size, and hence the out-of-pocket cost–down to what poor families are likely to have available to spend. The single-use size or sachet now dominates detergent and shampoo sales in India; selling checken parts instead of whole chickens tripled sales for one Mexican retailer; and Smart, mentioned in a earlier post, has steadily reduced the unit size of its pre-paid text-messaging units for its cell phone network, expanding its market enormously. Market and distribution strategies that address the real circumstances of the poor can make the difference between their being able to buy, or use the service, or not. (Smart now has 500,000 local shops and entrepreneurs that resell their text-messaging units, electronically.) 5) Developing and rewarding entrepreneurial skills. The majority of the successful BOP business models we have studied involve local entrepreneurs, often as franchisees of a larger entity. Training, business advice, and finance are often part of the package, as is the opportunity for the entrepreneur to raise his or her income and creat wealth.this is a fundamental kind of capacity building, since its gives poor people the skills and the tools to get themselves out of poverty. 6) Improving transparency and trust–and hence potentially building support for democracy and improved governance. Poor people often don't trust either big companies or their own governments, sometimes with good reason. One way to overcome that is to build trust through more transparent transactions–the honest weights of a (big company) electronic scale, instead of the approximate weight of a local market; on-line government land records with no middle-man to collect a bribe. Building trust through transparency increase the demand for transparency, which can improve governance at every level–improving the lives of the weakest in society most of all. These benefits to the poor can be found in virtually all of the case studies posted under the case study link at www.digitaldividend.org, and in cases of partner business schools (University of Michigan, University of North Carolina, Cornell University). Since the cases span many different sectors and types of companies, there is some reason to think they are broadly replicable and that many more such opportunities lie unexploited. Indeed, could it be that a primary barrier to more win-win business strategies for the poor are the mental barriers within large companies (the poor are not a market) and within the developmental and NGO communities (the private sector is not on our side in the war against poverty)? In any event, we can say that we are finding sigificant evidence–which we invite all to examine on their own–that pro-poor business strategies can deliver real benefits to poor households and communities, as well as real growth and profits to companies. And there is growing evidence that these win-win characteristics are not happy accidents, but necessary attributes of commercial success in very low income markets–eg, that globalization, if pushed all the way to the village level, can work for the poor.

moladi – Oct 27, 2004 2:34 pm
(#10 Total: 31)
Low Cost Housing – moladi South Africa
Globally low cost housing program has increasingly become "housing for the community by the community". This means that any subsidy for housing must be used to the fullest extent for the benefit of the community.
In practical terms it means providing as many jobs as possible within the community for the construction of quality housing with real value for money. Housing remains a primary sector of industry that can contribute towards the upliftment and empowerment of communities and well-being of children.
Traditional building methods cannot possibly hope to meet the demand timeously without forfeiting quality and standards, even if the necessary skills and materials were freely available.
moladi Construction Technology, a winner of the South African Bureau of Standards Design for Development Award, is a unique, patented plastic injection moulded formwork system, which we believe to be the beginning of an exciting new era in the construction industry, creating much needed job opportunities and facilitating the speedy delivery of quality, hurricane and earthquake resistant low cost quality houses, clinics, schools etc. without compromising on quality.
We train local contractors and entrepreneurs to use our technology and empower communities to build quality structures and through this process, help many millions of poor, underprivileged people in obtaining equity in their country.
One house can be produced in one day with one moladi mould – more houses can be produced in one day with more moladi moulds.
www.moladi.com
Cheers Hennie

Emma69 – Oct 27, 2004 6:37 pm
(#11 Total: 31)
Re: What's in it for the poor, part II
Greetings everyone,
Adding some little comments to our debate, I would like to pinpoint the issue of economic growth in parallel to the process of poverty alleviation.
For such framework presenting interesting prospects upon the relevance and needs to propel output growth, as leverage to boost incomes of the poor.
In this sense, scenarios articulating the role of private sector development as an alternative measure to provide support and access for the poor to formal credit markets, insurance or investments in technology.
Cheers — — Emmanuel
Emmanuel Asomba
Advisor,
Development Gateway: Poverty
http://topics.developmentgateway.org/poverty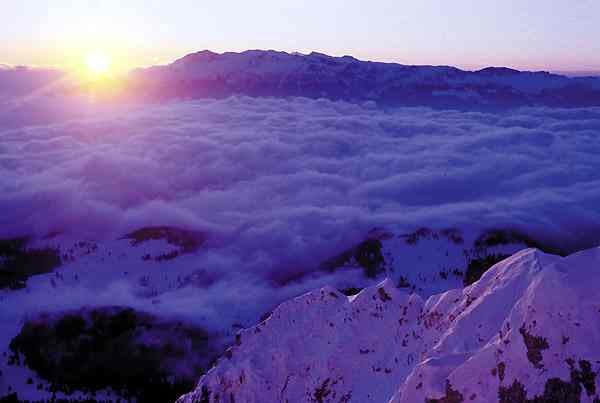 Radu Seserman – Oct 27, 2004 8:32 pm
(#12 Total: 31)
Re: What's in it for the poor, part II
There is one constant in all the cases presented: creating jobs for the people. This is essential in eradicating poverty. Charity is not the answer to help people out of poverty, self-help is. Big business can create jobs, no question about, but the problem I see is not as much in creating jobs as in preserving them. A community should always have jobs available for its members and big business can, at any time, move out and take the jobs with them. Of course, any job is better than nothing Jobs from big businesses are only partial solution to create sustainable communities.

ijazahmed – Oct 28, 2004 9:06 am
(#13 Total: 31)
Elevating Poverty
As Radu Seserman has mentioned the common issue among all strategies is to create more jobs. There should be a large fund created to setup a World Development Corporation, which ought to work on the principles of creating jobs in the least 20 countries by setting up business ventures. This will bring more buying power and better living standards for the poor of these countries. The government benefits by getting taxes on products. This creates more demand for goods, which in turn requires setting more business ventures and the cycle continues. Answer lies in increasing the buying power of the poor and rest of the problem will solve itself.

tintin5021 – Oct 28, 2004 6:25 pm
(#14 Total: 31)
anglican malaria project
Re: What's in it for the Poor?
the case study link requires some sort of privledged access.

Emma69 – Oct 28, 2004 9:02 pm
(#15 Total: 31)
Re: What's in it for the poor, part II
This focus upon job creation is paramount to the expansion of social opportunities. These elements providing sufficient yields as to enhance high employment economic development.
It is also important to notice that such characteristics for development mechanisms could significantly draw upon the enlargement of human development capacity to attack the root causes of mortality rates and harness increases in life expectancy.
Emmanuel Asomba
Advisor,
Development Gateway: Poverty
http://topics.developmentgateway.org/poverty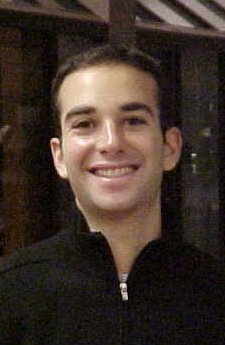 RobertKatz – Oct 29, 2004 8:32 am
(#16 Total: 31)
World Resources Institute
Case Study Link
Please follow this link on the World Wide Web to access the WRI case studies Allen Hammond refers to: http://www.digitaldividend.org/case/case.htm
If you have trouble accessing the studies, please do not hesitate to contact me at: rkatz AT wri DOT org.
Happy reading,
Robert Katz
Program Coordiator, Digital Dividends
WRI
www.digitaldividend.org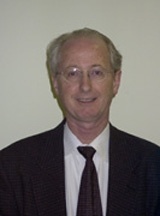 tutormentor – Oct 31, 2004 8:01 am
(#17 Total: 31)
Cabrini Connections Tutor/Mentor Connection
Using Maps to distribute attention, ideas and resources to ÅLL poverty areas
For 10 years the Tutor/Mentor Connection (T/MC) has been attempting to build a GIS mapping capacity and to make it an available tool for any leader to use in developing strategies that help kids living in urban poverty get the resources they need to help them succeed in school and life. While some have responded positively to this, we're still a voice in the wilderness and depend mostly on volunteers to do our work.
I'd like to frame this use of GIS mapping in a larger context and with a different spokesperson.I'd like to introduce you to Thomas P.M. Barnett, a strategic planner who has worked in national security affairs since the end of the Cold War and has operated his own consulting practice (Barnett Consulting) since 1998. Professor Barnett wrote an article for Esquire magazine in 2003, entitled "The Pentagon's New Map," in which he described what he believes is the new security environment that the U.S. finds itself in today. His recent book of the same title more deeply explores his thoughts on the matter. I find this thinking innovative and challenging and encourage you to visit his web site, read the articles, and stimulate your own thinking. http://www.thomaspmbarnett.com/published/published_index.htm
Leadership and New Solutions Needed. Getting maps, charts and online forums like Social Edge focused on issues of poverty is one thing. Getting thousands, even millions, of people to visit this information, reflect on it and act on it, is a completely different challenge. Just imagine what traffic we'd have if on the web site of each of the presidential candidates there were links to portals that provided maps, charts and links to each of the social and economic issues that are challenges for the 21st century.
Many are drawing attention to issues of poverty. Here's an example: A few weeks ago I heard PBS Commentator Judy Muller do a commentary in which she said, "both presidential candidates have forgotten about the issue of crime in this election." She believes the recent gang-related murder in Los Angeles of a 14-year-old boy riding his bicycle in broad daylight should remind Americans that there's a war going on in our own cities.
I added a link to this on my web site so that others would here and respond to her message. You can listen to this commentary, or order a transcript at http://www.npr.org/templates/story/story.php?storyId=4115988
While the President and Congress have legislated "Leave No Child Behind", they have not provided maps and charts to illustrate where children are being left behind. They are making the same mistakes the Deptartment of Defense is making in not using maps, information and innovation, to find new ways to reach all of the kids who live in poverty with all of the help they need to grow up and be productive citizens, not future terrorist.
Furthermore, they have not provided a strategy to deliver programs and resources into each neighborhood where kids need more help.
On the Tutor/Mentor Connection (T/MC) web sites we are publishing maps that call attention to the needs of children and youth living in poverty, surrounded by poorly performing schools, and living in daily terror of street violence, abuse, and with little hope for a future. We are also publishing links to Social Edge and other forums where these issues are being discussed.
We encourage others to do this and to invest in creating on-line information portals that anyone can use to become involved in efforts to help people living in poverty, regardless of where they are in the world. In addition, we encourage others to use their influence to get CEOs, political and faith leaders, celibrity and sports figures, and anyone who has 15 minutes of fame, to build web links to this information portal so that they can become a strategic part of the solution, not a random act of kindness.
Daniel F. Bassill
Tutor/Mentor Connection
www.tutormentorconnection.org
www.tutormentorexchange.net

Charles Cameron aka hipbone – Nov 1, 2004 10:30 pm
(#18 Total: 31)
HipBone Games / Rheingold Associates
Re: [Daniel] Using Maps to distribute attention, ideas and resources to ÅLL poverty areas
Daniel:
Might I forward the relevant part of your post to Thomas Barnett, or suggest you contact him yourself? I emailed him a few days back inviting him to participate, and he expressed his interest while pleading a very, very busy schedule and the need for sleep. I'd love to see him here, even if only for a short visit, and if he blogged what's going on here in one of his "sweeps" it just might bring the social entrepreneurial world to the attention of an interesting new audience…

Charles Cameron aka hipbone – Nov 1, 2004 10:58 pm
(#19 Total: 31)
HipBone Games / Rheingold Associates
Re: [AL Hammond] What's in it for the Poor?
Hello, Al:
And thank you so much for joining us on Social Edge with this very timely and apt Thought Leaders event.
I have had the good fortune to welcome quite a number of people to Social Edge, but this is the first time that I have been able to greet someone with the words, I had the pleasure of sharing an office with your son for a while a few years back. It was a distinct pleasure to work with Ross, and it's a pleasure to find you here.
I appreciate the enormous potential you describe for the micro-retail idea. It's a powerful extension of the principle underlying micro-credit — and what seems particularly interesting to me is the way you tie this in with issues of greater transparency, honesty and trust.
[ On a more personal (and slightly fey / wry) note: looking back about thirty years to my peripatetic poet phase, I still recall the shock of delight I felt when I discovered I could buy a single Charminar cigarette in India after a meal. My first encounter with micro-sales, I suppose, though I didn't think of it in those terms at the time… ]

ChrisCook – Nov 2, 2004 6:00 am
(#20 Total: 31)
Profit/ Not for Profit or Partnership?
Hi
Something is stirring over here in the UK which has the potential of changing the Social Enterprise game entirely.
It concerns a new partnership-based "enterprise model" by which I mean "legal and financial structure". The model uses a simple but radical new UK corporate form – sort of a cross between a limited liability company and a partnership and new financing models that can be created usibng such entities:
(a) "Open Capital" – essentially through revenue sharing over time;
(b) "Open Credit" – essentially through risk sharing "Guarantee societies where bilateral/peer to peer (interest free) credit is backed by a mutual guarantee.
These concepts are already being adopted as policy by mainstream UK politicians (although they transcend politics).
In the US the LLC form combined with unincorporated unlimited liability partnerships can achieve similar results.
http://www.opencapital.net/theory.htm
http://www.senscot.net/LD/Articles/LLPNewAnimal.asp
may give an idea.
Essentially what I am observing is that there is a new possible enterprise model which is neither "for profit" nor "not for profit" but in fact "For mutual profit" of stakeholders.
Best Regards
Chris Cook
cojock@hotmail.com

Emma69 – Nov 2, 2004 6:35 pm
(#21 Total: 31)
Re: Profit/ Not for Profit or Partnership?
Greetings all,
To further some points and other aspects of partnerships, I would like to raise some issues in regards to the development of SMEs and their relationships with the MDGs for poverty reduction.
In the case for developing countries. In first we are also faced with the challenges of their regulatory environments, and the costs of formalization for such ventures.
Secondly the nature of developing country economies has been evolving under significant external influences.
Due to these factors, SME developments and partnership opportunities place local small enterprise sectors, and the needs of corporate sectors under dire strains.
How would we consider the implementation of broad-based growth, job creation, etc, under such development framework, i.e., MDGs given the nature and costs of regulation in some of these environments?
Please allow me to share with you some of these cases:
http://www.wbscd.org/web/publications/case/ideaas_sta_full_case_final_web.pdf
http://www.nbi.org.za/publications/pubDetail.asp?A=454
http://www.l2li.org/leaderbooks/l2l/summer2004/malone.html
Cheers — — Emmanuel
Emmanuel Asomba
Advisor,
Development Gateway: Poverty
http://topics.developmentgateway.org/poverty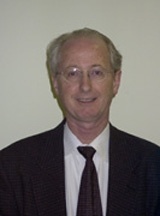 tutormentor – Nov 2, 2004 6:36 pm
(#22 Total: 31)
Cabrini Connections Tutor/Mentor Connection
Re: [Daniel] Using Maps to distribute attention, ideas and resources to ÅLL poverty areas
Charles, please forward this to anyone who might be interested. I just learned of Mr. Barnett's work a few weeks ago, and sent him an introduction myself. If we can find a way to build an on-line GIS that could be used in simulations an scenerio planning, it might help more people find ways to connect and work together.

Michael Chertok – Nov 4, 2004 2:34 pm
(#23 Total: 31)
Re: Profit/ Not for Profit or Partnership?
Chris,
It's exciting to see some of these new kind of enterprise structures evolving in the UK.
Another ways folks are working innovatively to achieve similar results is through cross-sector or "multistakeholder" partnerships. There's another conversation now on Social Edge with Rinalia Abdul Rahim who's driving this idea at Vaserius, "Moving Beyond "Digital" Divides" #, 1 Nov 2004 1:39 pm

Toby Beresford – Nov 5, 2004 2:29 am
(#24 Total: 31)
MicroAid
Profit opportunity at bottom of the pyramid?
All
I saw this today and thought it might help contribute to this discussion. See cutting below from today's Development Briefing – is this an interesting opportunity – exactly what Al Hammond and C.K. Prahalad have been talking about?
Children's size tablets = opportunity for pharmaceutical MNCs to help marginalised and turn a profit at the bottom of the pyramid?
Looks like a BOP market there waiting to be accessed? Comments please!
Toby
Global Development Briefing – Hard to Swallow
"I do what most doctors are doing. I try to show caregivers such as grandparents how to crush and break adult tablets, hoping that the children will get the doses they need. It is easy to over dose or under dose children."
— Dr. Koen Frederix, a pediatrician based in Lyotho, Malawi, as quoted by the Associated Press, after an appeal by the medical charity Medecins Sans Frontieres (MSF), for international and government agencies to remedy the lack of commercial interest in producing suitable low-cost drugs for children with AIDS, who are dying needlessly because the drugs are not available. Most doctors are forced to create their own dosages for children by opening the pills themselves, then measuring the contents and resealing the capsules.
Global Development Briefing – Hard to Swallow November 04, 2004

Aikidosphere – Nov 5, 2004 10:41 am
(#25 Total: 31)
introduced concept of Integrated (Aikido) Entrepreneurship
A new/old line of differentiation
Seeing the whole pyramid — top, middle, and bottom — is empowering.
What works at the top of the pyramid will work at the bottom of the pyramid … it has been done ever since pyramids existed. The result is little pyramids within the bigger pyramid, and these have also existed ever since pyramids existed.
There is another conceptual differentiation that seems to me more central to the issue of social advancement — the alignment (vs. misalignment) of financial and social activity.
Quoting Matthew Scott of Ignite Innovations (a Standford spinoff with an esteemed Board) from one of his earlier posts on Social Edge:
"I remain to be convinced (please try!) an organization can be truly 'double bottom line' – can you maximize both a social and financial bottom line in cases when there are trade-offs to be made….?"
Advancing entrepreneurship at the BOP only supports social advancement if the type of entrepreneurship advanced is aligned. Part of the discussion seems like it should be about how aligned TOP, MOP and BOP enterprises are today, and how they can become more aligned. Otherwise we could just be talking about the next community that can be sold on (tricked to buying into) greed. Enterprise is not consonant with greed — in spite of Enron, et al. — but it is fairly common, and perhaps the greatest indicator of social and environmental irresponsibility.
Perhaps everyone agrees on the why (sustainability, joy) and what (alignment of financial and social objectives). We just have to work on the how (Aikido Activism? … http://aikidoactivism.xwiki.com/ ).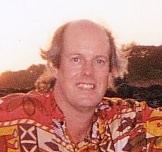 mitra – Nov 5, 2004 3:37 pm
(#26 Total: 31)
Natural Innovation
Alignement or Equal value?
Hi, I'm not convinced we have to ALIGN the financial and social/environmental objectives in order for this to be successful. I work with businesses all the time who have to make the choices between short-term cash-flow and social/environmental responsibility. The important thing is to consider and make those choices, rather than just ignoring the non-financial factors. Sometimes the choice is easier when longer term considerations are taken into account (i.e. the social/environmental choice might also pay off in the long term , e.g. through brand or staff loyalty), but sometimes it just comes down to ethics.
What we need, I believe, is a busines climate which recognises and values taking into account those factors.
– Mitra (www.mitra.biz/blog)

Aikidosphere – Nov 5, 2004 7:38 pm
(#27 Total: 31)
introduced concept of Integrated (Aikido) Entrepreneurship
Seeing the Forest for the Words
Hi Mitra,
I think we see the same forest and are choosing different trees to describe the same thing.
Today, it seems that it is an uncommon business that has flexibility to come close to equal in their valuing of economic profit and social profit. In general it seems like there is truly little disagreement about the need for more equal emphasis on/valuing of economic and social issues, yet it seems very important to understand how systemical that imbalance has become.
So if we need "a business climate that recognises and values taking into account those [not only financial, but social/environmental] factors," HOW can the private sector help? The private sector holds such power that surely it can help. And it seems to me that leaders just have to stand up and build examples of greater stewardship, company by company (ally by ally).
Will it not take a systematic approach to overcome the systemic problem — a clever use of current elements of power as suggested by Ward Morehouse when he says, "Activists will need to do what corporate strategists have mastered: exploit the tensions of our federal system by creating crises of jurisdiction and authority between local, state and federal government." — i.e. won't companies need to be clever simply to be sustainable/responsible/progressive?
I think such a clever "Aikido" approach is actually needed on a global basis, and that it must be done by progressive global corporate strategists in order to evolve the "business climate" that directs the most basic objectives of business culture and operation. The fortune at the bottom of the pyramid may be discovered to be simply the survival of our species by leadership returning to stewardship through a form of Aikido "servant-leadership".
How else can "what we need" come to be?

Emma69 – Nov 7, 2004 2:48 pm
(#28 Total: 31)
Re: Seeing the Forest for the Words
Hello,
A clear distinction has been placed upon the improvement of global corporate strategies in the debate. I would like to comment about these options with arguments that touch the prospects of policy configurations vis-à-vis micro-economic planning, corporations' behaviors and our current models of neo-liberal approaches toward economic development.
Under this framework, the stance of the private sector development has been experiencing the direct effects of diverse macro-economic policies, and their outcomes in terms of national governments' capacity to respond to issues of trade and investments among others, as they mingle with questions of unemployment rates and income inequalities.
In my understanding, the implementation of a proper "business climate" is quite essential to fully grasp desired levels toward development and poverty alleviation. But moving forward into this debate, considerations have to be weighed about the state and delivery of social and economic growth as they pertain to issues of income distribution.
These factors liaised with our current models of market liberalization, and the role/behavior of corporations in the development paradigms.
Moreover, within the current architecture for economic development, developing countries are dealing with a trend that draw scenarios that reinforce the effects of competitive patterns between countries and production mechanisms.
Thus, in many regards the position of private sector development and corporate governance brings about this relationship between the state of macro-economic policies and the implementation of reforms. These paradigms have to tackle and harness the capacity to implement good governance and standards with regards to economic and expansionary policies.
These typologies bearing upon the challenges that face the prospects of income distribution, and our current corporate business practice that aim toward the race to the bottom.
Emmanuel Asomba
Advisor,
Development Gateway: Poverty
http://topics.developmentgateway.org/poverty

Jeff – Nov 9, 2004 3:24 pm
(#29 Total: 31)
Origo
WBCSD guides to BOP business
We have been doing a bunch of work in this area; in collaboration with the folks at WRI and with the World Business Council for Sustainable Development's 'Sustainable Livelihoods' group that tracks and sometimes develops on many of the ideas developed by CK et al.
You can log on to the WBSD website and pull down a variety of practical 'guides' we developed; the first, is a 'how to guide' (Doing Business with the Poor a Field Guide) and goes through a number of company cases attempting to tease out commonalities of approach and suggest ways for companies to engage in emerging market opportunities – both to sell products to the poor and buy products and services from them.
The second, deals with finding capital for sustainable livelihoods and riffs on the themes developed in the guide of using novel business partnerships and translates them into novel financial partnership strategies. Most recently the WBCSD also published a 'development actors guide' which points at the types of institutions comapnies could work with in emerging markets.
Find all three @:
http://www.wbcsd.org/templates/TemplateWBCSD5/layout.asp?type=p&MenuId=Njc&doOpen=1&ClickMenu=LeftMenu
Cheers
Jeff

pliendo – Nov 9, 2004 9:08 pm
(#30 Total: 31)
Networks & Development Foundation, Funredes
Re: WBCSD guides to BOP business
Hi all,
Following Jeff advise I just downloaded their "Doing Business with the Poor a Field Guide" in Spanish. It looks pretty focused although I most confess I have not read it yet. Nevertheless there is something that very positively impressed me: an explicit reference to the Millennium Development Goals. I feel that they represent a familiar framework for Private Sector organizations to get involved in "Serving The Poor Profitably" initiatives. I don't think these are the same as Social Responsibility Management type of initiatives. The drive here is profitability. We all would like it to be Human Development but the plain truth is that is that it will be return of investment. In order to balance that come into the picture the MDG as explicit goals to be accomplished, and that do not need to be negotiated with the Public Sector because that has already been committed by the governments of more that 170 countries. The other two stakeholders (Civil Society and International organizations) are not expected to disagree either. I am suggesting that more emphasis should be made on the MDG to focus the areas for R&D investment by the Private Sector.
My two cents.
Pablo Liendo Caracas, Venezuela

Paula Castillo – Jan 26, 2005 7:52 am
(#31 Total: 31)
Re: Organizations for Former Commercial Sex Workers
Hi,
There are a couple of organizations (that I am familiar with) that aim at significantly decreasing sexual exploitation of children: Fundacion Renacer (in Colombia, www.fundacionrenacer.org) and Ecpat (Internationally, www.ecpat.net/eng/index.asp).
Best,
Paula Castillo Women & Enterprise Research (Colombia) Center for Women & Enterprise (USA)